Drivers race dragon boats and go behind-the-scenes at turtle conservation centre
The stars of the FIA World Rallycross Championship have got into the groove ahead of this weekend's double-header in Cape Town (7-8 October) with a warm-up race on the water and a behind-the-scenes tour of a special turtle rehabilitation project.
The day began early, with a 5am alarm call for 2019 world champion Timmy Hansen and rising star Klara Andersson for an appearance on national breakfast television show, Expresso, alongside World RX of South Africa event chairman, Iain Banner.
The two Swedes proceeded to join their fellow World RX drivers at the picturesque V&A Waterfront for a photoshoot against the backdrop of South Africa's iconic Table Mountain, in the presence of Alderman JP Smith from event partner, the City of Cape Town.
Drivers were subsequently interviewed in front of an enthusiastic and appreciative audience at the V&A Amphitheatre, before signing autographs and posing for selfies with fans and then hitting the water for a spot of pre-event competition.

Andersson, Hansen, 2019 Cape Town winner Niclas Grönholm, Ole Christian Veiby and recently-crowned FIA RX2e champion Nils Andersson partnered with members of local dragon boat clubs – including former world championship paddler, Greg Pearce – for a head-to-head race in the V&A Marina, with the drivers' competitive spirits predictably coming to the fore.

The contest was close, but ultimately, Andersson and Grönholm's boat, Cougar, crossed the finish line first to earn the CE Dealer Team by Volvo Construction Equipment duo initial bragging rights ahead of the upcoming race weekend at Killarney International Raceway.

After drying off, the drivers then enjoyed a privileged behind-closed-doors peak at the Two Oceans Aquarium's turtle rehabilitation project, led by conservation manager, Talitha Noble.

Having learned about the vital work the conservation centre does to rescue, rehabilitate and release turtles – and the startling statistic that only one or two out of every thousand sea turtle hatchlings survive to adulthood in the wild – the Hansens were inspired to adopt two of the baby turtles, each of which inhabits its own numbered turtle tank while it is nursed to health before being named upon adoption. With the turtles in pools #21 and #71 both still available, they christened them, appropriately, Timmy and Kevin.

"Talitha gave us a fascinating insight into the amazing work done at the turtle rehabilitation centre," said Susann Hansen, Team Manager of Hansen World RX Team. "Her passion for the project was truly inspiring, and I think we were all quite shocked and saddened to hear some of the facts she revealed about the effect of pollution in the oceans on the wildlife that live in them.
"As a team, we are wholeheartedly committed to the United Nations' Global Goals, and we believe that motorsport and sustainability do not have to contradict each other – they can in actual fact complement one another and could and indeed should co-exist. We wanted to support the conservation centre by adopting two of the baby turtles, and when we saw that the hatchlings in pools 21 and 71 were still up for adoption, it was clear that it was meant to be."

This weekend's electrifying action will begin at 09:00 local time Saturday (7 October), with every session to be broadcast live on the pioneering new Rally.TV platform. Monthly and annual subscriptions can be purchased here, while tickets are available to buy here or on the gate.

The full event timetable and entry list can be found here.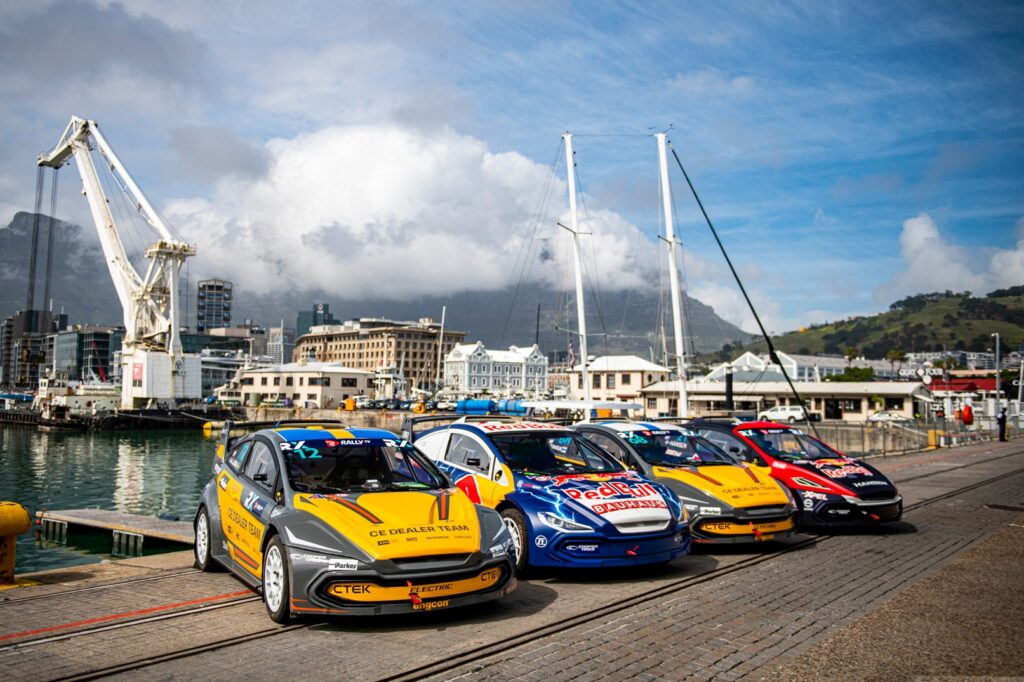 Published by: Russell Atkins
MSA Publishes media releases from a host of different sources on our website as a service to the sport. It is not practically possible to vet/approve every release that is published. Some news items and articles are written by correspondents and do not necessarily represent MSA's views.