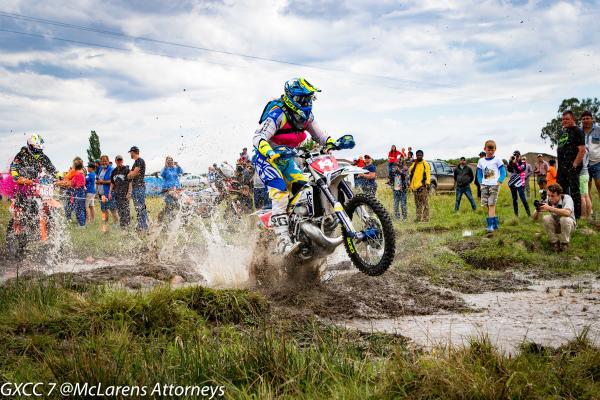 How does it work?
A course will be set in a closed environment, on agricultural, timber or sugar cane farmlands or bush and veld areas, utilising cane breaks, little used farm roads and contour roads and tracks as well as paths through timber plantations, and venturing into rougher territory, such as river crossings.
A course will generally consist of 2 Racing sections, depending on difficulty. The course should provide a test of skill with reasonable intervals with speed sections: Racing Section 1 (Time Trial) which will generally be between 40 – 50 kilometres in length (subject to terrain) & Racing Section 2 will generally be between 300 – 400 kilometres in length. The appeal of off-road biking is obvious – a rugged, adventurous ride that sees you getting stuck into nature, covered in dirt, and tackling challenging terrain. For many, it's the only way to compete!
Off-road riding is often a big attraction for beginners, and it's important to make sure you know your stuff so you can choose the right bike first time. There are plenty of different kinds of dirt bikes, with a range of differences between them.
How do I get started?
First, get the feel on a BMX bicycle. Trips through local trails on a bicycle will give you that crucial first taste of rubber-and-rough and is a slower (although no less technical) introduction to off-road.
Once this has been mastered, you can progress to a Cross Country bike.
Be honest about your Cross Country racing ability – No matter how experienced you may be on road, it doesn't help you much when you have to deal with very steep inclines, rocks, sand, ruts, water crossings etc.
Become a member of a club in order to join in rides where there would be a trail leader and sweep rider following behind. Don't be afraid to let someone else help you get through a tricky trail.
How to obtain a bike number, classes and number board colours:
Once you have obtained your license via the online system (www.msaonline.co.za), please fill the below link in and the relevant Sport Co-ordinator will be in contact to reserve the race number for the season for the rider (Click here).
For further guidance and advice about the technical aspects, including your kit and bike, please click on the links below to download the 2023 National Cross Country Motorcycle Regulations:
---
For more information, please get in contact with our Cross Country Motorcycles and Quads Co-Ordinator Carmen Hill on carmen@motorsport.co.za