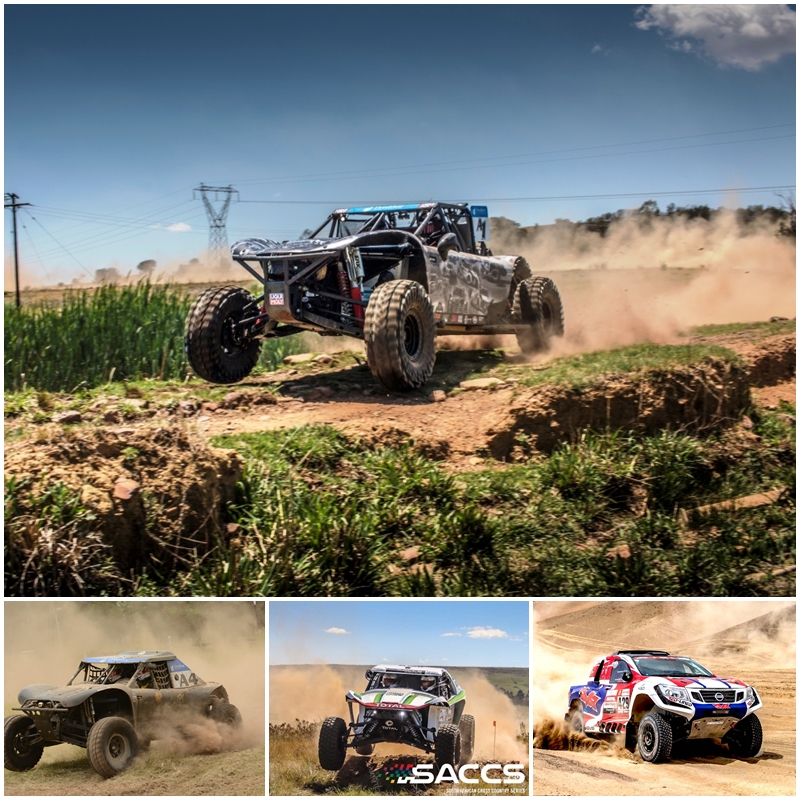 In South Africa Cross Country Car Racing is enjoyed by many competitors across various championship events (National Championship, Regional Championships and Club racing).
How does Cross Country Cars work?
Rally raid, known in South Africa as cross country racing, is a form of long distance off-road racing that takes place over several days. The length of the event can be as short as 1-3 days for a cross-country in South Africa, to as long as 15 days with marathon rallies like the Dakar Rally. With skill in navigation being key, the driving skill and endurance of the drivers, co-drivers, and machines are put to the test. The total distance covered in loops can be anywhere between 250km to over 1000km with terrain ranging from Desert, Agricultural roads, Dirt roads and dry river beds; among others.
How do I start?
If you want to compete in Motorsport SA Cross Country Car events you will need to join an Off Road Racing club and take out a Cross Country Car competition licence, which is done online via the MSA online licence portal. If you just want to co-drive, you can apply for a Navigator's licence.
What is the age requirement?
If you want to be a driver you will need to be at least 17 years of age (with a learner's licence), in which case the navigator must be in possession of a full drivers licence, but you can compete as a navigator from as young as 14.
What kind of car do I need?
For Cross Country you will need a car that complies with the regulations. This will generally entail modifying the car with safety components such as a roll cage, special seats and harnesses, fire extinguishers and suchlike. You can either buy such a car second-hand and prepare it yourself, or you can get a preparation company to modify a standard road car for you.
As Cross Country cars have to use the public highway to get between loops the car will also need to be licenced as per the National Road Traffic Act.
For further guidance and advice about the technical aspects, including your kit and vehicle, please click on the link below to download the Cross Country Car Regulations.
---
For more information, please get in contact with our Cross Country Car Co-Ordinator Poka Lehapa on poka@motorsport.co.za