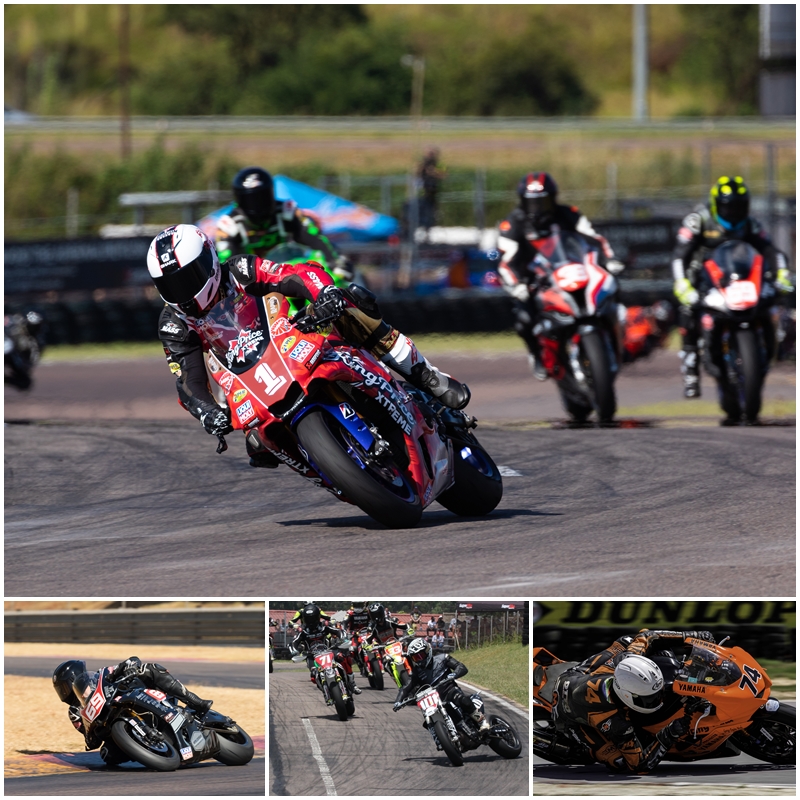 Circuit Motorcycle racing is broken down into various classes, and are raced at the various circuits around South Africa.
• 1000cc
• 600cc
• 300cc
• 250cc
• 150cc
• Supermoto
• Mini Moto

All new competitors are required to start at entry-level club classes. The Short Circuit series is the perfect series to start in and offers many different junior classes such as the following:

• Mini Moto
• Junior Supermoto
• 250cc
• 150cc
• Supermoto

Before you start, go to some race meetings and chat with some of the competitors in the paddock. Most will be happy to talk about their sport and this will help you to decide which type of racing you would like to become more involved in.
Please remember that all competitors require their own motorcycle and budget, to compete.
The association chairman/representative from the various categories can assist you in finding a suitable motorcycle to purchase should you not have one. The key point is that whatever motorcycle you buy must comply with both General Competition Rules and the club championship Supplementary Regulations. A scrutineer will check your motorcycle on-event for compliance and if it doesn't comply, you won't be allowed to compete.

Before purchasing your MSA licence, you would need to write an exam on the Circuit Racing SSR's which is found in the GCR handbook. You may contact the circuit sporting coordinator to assist you with setting up the exam and further information about starting out allison@motorsport.co.za

For further guidance and advice about the technical aspects, including your kit and motorcycle, please click on the links below to download the Circuit Motorcycle regulations.
---
For more information, please get in contact with our Circuit Motorcycle Co-Ordinator Allison Vogelsang on allison@motorsport.co.za