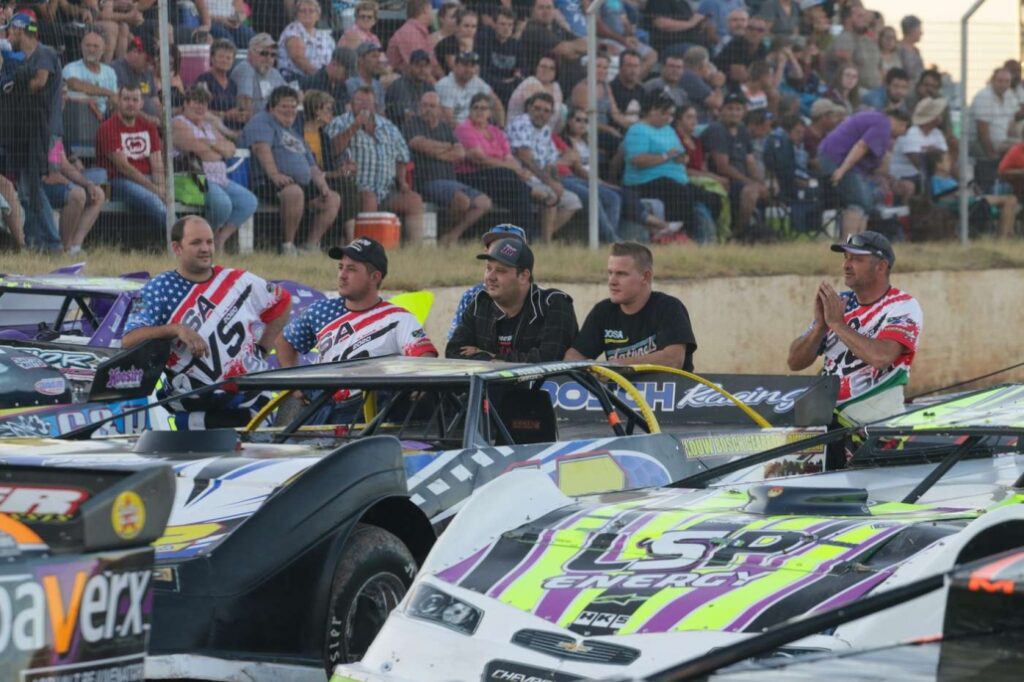 The 1660 class is highly competitive and action-packed, and usually enjoys plenty of entries, from newcomers to old-hands.
Originally this class was intended to be a stepping-stone from the junior classes to the Modified or Hotrod classes, but many drivers are hooked and have never moved on. The Modified Class is essentially either a tin-top, semi-space frame or full space-frame car with an engine capacity of 2100cc maximum. This class is very fast and competitive, and slightly more expensive to compete in, but it's well worth being part of this action.
The Hotrods have a maximum engine capacity of 2450cc (8-Valve), 2700cc (Multi-Valve) or Rotary-powered (cc's of the Rotary engine is a huge debate not to be entered into here). The Hotrods are a huge crowd-pleaser, and racing is in this class is as competitive as it gets. The cars are loud, sideways, flame-spitting and constantly pushed to the limits.
The v8's are sometimes split into Lexus V8's and American Saloons, but they mostly race together. The Lexus V8's are more affordable than the American Saloons, but both are very impressive in sound, looks and performance. The V8 class has recently seen the introduction of new chassis technology and has become faster and more competitive than ever. The V8's are just as impressive as they were back in the good old days.
The Midgets and Super-Midgets are the fastest cars to "circle the island", and are always a huge attraction. Midgets are more affordable than Super-Midgets, and also require excellent driving skill due to their narrower tyres. Dirt Oval even caters for Quads, which are also split into Standard Quads and Modified Quads. So…it doesn't matter what your budget is, or what form of racing you prefer, Dirt Oval caters for you.
For further guidance and advice about the technical aspects, including your kit and vehicle, please click on the link below to download the Dirt Oval 4 SA Regulations.
---
For more information, please get in contact with our Oval Dirt Co-Ordinator Karin Brittion on karin@motorsport.co.za