FAQ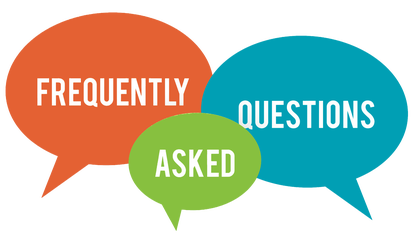 If I have an accident and all my cover is used, does it mean I don't have cover the for the rest of the season?

The limit of cover MSA competitors select is per event. For example, if you have taken out the R50k cover option and you compete in 5 events during the season, the total medical expenses that could be payable is actually up to a combined value of R250K.  it must be noted though that, while you may participate in 5 events, any incidents occurring per event will be limited to a claim of no more than R50k (e.g. if your second accident results in higher costs being incurred, you cannot use a left over balance from a previous claim, to offset further costs), with Medical Clearance being required in order to participate in further events.
Why must I pay R1,000.00 on a claim?
Like any insurance policy, the insured would be liable to pay an excess amount on their claim. Unlike with medical aids, where there may be multiple co-payments on various accounts, the MSA co-payment is a once-off excess deductible that is paid directly to the service provider.
 

Does MSA have an arrangement with the private hospital Groups?

YES – MSA has a duty of care to ensure the Competitors and Officials get the best treatment as quickly as possible. Motorsport has a standing arrangement with all the major hospital groups, this includes Netcare, Life, Healthcare and Medi-Clinic.


How will the Hospitals know that we have the MSA Cover?

The Medical Service Provider appointed by the organiser of the event, liaises with the hospital closest to the event to ensure that there are no delays with treatment.


Do I have to show the hospital my Licence?

YES – The information and limit of cover is reflected on your licence.


If I submit a claim after 3 months, will the claim be entertained?

NO – the time limit to register a claim is 30 days from the date of the accident. The claim will be entertained if you have registered your claim within the 30-day period. Claims that have been registered accordingly, will be open for a period of 6 months, in respect of shortfalls incurred within this 6 month period. So, it is important to report any incident at an MSA Permitted Event, to MSA, on the day it happens or as soon as possible afterwards.


Can I claim for dentistry on the MSA GPA Cover?

YES – If you have damaged your teeth as a result of an competition-related accident injury sustained at an MSA Permitted Event, the GPA Policy will cover this type of treatment. However, any such treatment will require pre-approval.
Can I claim for my wife's Flu medication on my MSA GPA Cover.
NO – The GPA Cover is solely for injuries sustained at an MSA Permitted Event. The GPA Cover is NOT a Medical Aid, and must not be treated as such.


Where do I find the Policy and Claim documents?

All documents pertaining to the Group Accident Policy can be found on your MSA online profile www.msaonline.co.za via the MSA website or you can request a copy directly from Motorsport South Africa by sending a mail to medical@motorsport.co.za. MSA also sends out the information and documents on a weekly basis via our General newsletter to all competitors.


Will I be covered if I compete at an event that is not run under MSA?

NO – The benefits from the Group Accident Policy will only apply to MSA competitors while taking part in MSA-sanctioned official practice sessions and/or events i.e. the event organisers must have been issued with a MSA permit.


Who is the Insurance company?

The MSA Group Accident Policy is underwritten by Stalker Hutchison and Associates (SHA), which is a wholly owned subsidiary of Santam Limited. MSA's insurance brokers are Econorisk Corporate Solutions (Pty) Ltd.