All six FIA Rally Star drivers finished the Saaremaa Rally in Estonia from October 6-7 in a clear demonstration of the progress they are making and the experience they are taking on board during the FIA Rally Star Training Season.
With wind, rain and cold temperatures adding to the challenge on the mainly loose-surface stages on the Baltic Sea island, the FIA Rally Star six were subjected to a tough test from the outset. However, they responded perfectly by reaching the finish of the 12-stage event, which covered 124.76 competitive kilometres.
For the fourth FIA Rally Star Training Season rally and the second to take place on gravel, the FIA Rally Star drivers were entered in the EMV3 class for Rally3 cars and were among 13 starters.
Although the objective for the FIA Rally Star drivers before the start was to reach the finish rather than chase category-winning stage times at every opportunity, Romet Jürgenson was the driver to beat on three occasions aboard his Pirelli-equipped Ford Fiesta Rally3 run by M-Sport Poland and co-driven by Siim Oja.
Estonian Jürgenson qualified for the FIA Rally Star Training Season by winning the European Continental Final. His first stage win on the Saaremaa Rally, on SS2, propelled him into the class lead. He remained in front until more than 3m30s were lost while a wheel was changed on SS8.
Jürgenson's frustration let in Australian Taylor Gill to finish as the leading FIA Rally Star contender in fourth place among the EMV3 crews, but only after Jose 'Abito' Caparo dropped back with tyre damage on SS11. The Peruvian recovered to finish third among the FIA Rally Star drivers behind the recovering Jürgenson. Oman's Abdullah Al-Tawqi finished one place behind Caparo with South African Max Smart and Peru's Annia Cilloniz next up.
FIA Vice President for Sport Europe Anna Nordkvist joined the FIA Rally Star team on the Saaremaa Rally to follow the drivers' progress and provide additional support. Estonian Autosport Union and event organiser Saaremaa Ralli MTÜ gave their much-valued assistance.
Once again, the FIA Rally Star drivers were tasked with increasing their competitive experience by finishing the event without damage to their cars, but also displaying a growing level of pace and performance.
All FIA Rally Star Drivers were limited to 10 Pirelli K6 medium compound tyres for the entire event as part of their learning for the future. The tyre is one of two compounds used as standard in the FIA Junior WRC Championship, the destination for the four best performing drivers at the completion of the FIA Rally Star Training Season.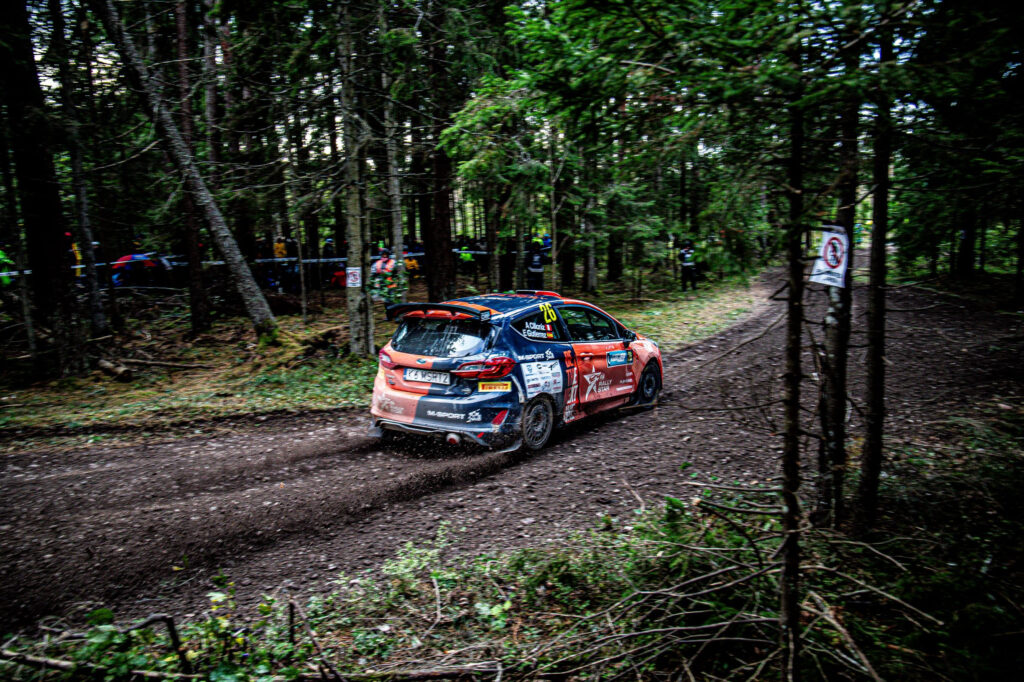 FIA Rally Star Project Leader Jérôme Roussel said: "After a very difficult, wet, cold and windy Saaremaa Rally, it's full credit and congratulations to all six crews who finished the rally with their cars in one piece. This was the first mission and they achieved it. But really, when I see the number of retirements and the conditions because of the weather, this achievement could not be taken for granted at the start of the rally, so we are really happy for this. Romet does not have a huge experience in rallying but he's from Estonia and he said he never did such a difficult rally. All in all, it was a very positive weekend and thank you to FIA Vice President for Sport Europe Anna Nordkvist for supporting the team. It was great to have her with us and it was also great to be very warmly welcomed by the Estonian Autosport Union and the organising club, Saaremaa Ralli MTÜ. It's a very well organised event and it was perfect for the training given what these six young FIA Rally Star drivers experienced this weekend."
FIA Rally Star Saaremaa Rally driver-by-driver round-up (listed in seeded order)
22 Romet Jürgenson (23, Estonia) Co-driver: Siim Oja (EST)
The quickest of the FIA Rally Star six and on course to win the EMV3 category until he damaged a tyre on an anti-cut. After driving on the deflated tyre for two kilometres, Jürgenson stopped to change wheels with more than 3m30s dropped as a result.
Romet Jürgenson: "I have two feelings basically. I am happy we finished and showed some good speed until the puncture, which was my own fault because I took a cut where there was an anti-cut device. It was not the best decision to not stop and change it initially and there is a lot to learn from that. It was also our first time changing a wheel on a stage. That's another of the things the Training Season is good for because it was not the quickest change and we have plenty to improve. But we found a good feeling with the car from the beginning of the rally and I want to say thank you for all the support."
23 Taylor Gill (19, Australia) Co-driver: Daniel Brkic (AUS)
After losing time with an electrical issue on SS1 and SS2, Gill focused on negotiating the demanding conditions, especially when stages became rutted. He finished as the top FIA Rally Star driver for the second time during the Training Season.
Taylor Gill: "The rally was really, really tricky but it was good to gain the experience and get to the finish of every single stage. It was unlike any event I'd ever done before so it's really crucial what we gained this weekend. I'd never driven in deep ruts like we had before, the bottom of the car was dragging on the ground for 100 metres at a time. That was certainly the biggest learning curve from the weekend. I hope to be stronger on the next rally in Spain where the gravel will hopefully have similarities to what I am used to in Australia."
24 Jose 'Abito' Caparo (26, Peru) Co-driver: 'Willy' Guillermo Sierra Ovalle (PER)
Hitting a kerb on SS3 left Caparo's Fiesta with a broken right-rear wheel and wishbone but he recovered from that early setback only for a damaged tyre on SS11 – due to Caparo hitting an anti-cut device that had been inadvertently dragged onto the road by another competitor – to cause a late delay.
Jose 'Abito' Caparo: "It's an amazing feeling to finish this rally because I never imagined a rally could be like this with the speed, bumps, jumps and everything else. I kept learning for sure because the gravel was very slippery, the weather conditions made it hard. I have to work a lot on braking distances but before the puncture we were very good. The mistake on the street stage is in my mind never to happen again and I will treat the next street stage like I am walking in the park. But we finished so the main goal was done."
25 Max Smart (20, South Africa) Co-driver: Cameron Fair (GBR)
After non-starting Rallye Weiz due to an accident and missing Rally Nova Gorica to focus on the three remaining gravel events, Smart followed his instructions to finish to the letter. Although damaged tyres on SS5 and SS8 caused delay, with new co-driver Fair alongside, Smart didn't let them knock him off his stride.
Max Smart: "We got to the end and we learned a lot getting there. It was definitely a tricky rally, the conditions were pretty wild and it was my first time doing night stages, which was very interesting. We got some punctures but towards the end we really felt the feeling was good and it is 100 per cent rewarding to finish the rally. Cameron was great, he gave me good advice from the recce and all the way through the rally. Our teamwork was great and it was really awesome to partner with him. I learned a lot and it went well. It was a privilege to be on this rally."
26 Annia Cilloniz (24, Peru) Co-driver: Esther Gutierrez (ESP)
It was a demanding opening leg for Cilloniz but a second consecutive finish. She was 0.6 kilometres from the completion of SS2 when her car developed an electrical issue and stopped, blocking the road. Although a warning was issued, two other crews couldn't avoid hitting her car. Thankfully there were no injuries and Cilloniz returned to the action on Saturday following repairs in service.
Annia Cilloniz: "I am at the end of the rally and that's the most perfect part of all. It was not an easy beginning but we finished a hard rally again but a very enjoyable one. The stages changed a lot from the first pass to the second pass, they became more slippery and you had to be more careful. You also had to be very patient and take it easy. I still have a lot more to learn but I love gravel because it's more natural and more instinctive to me."
27 Abdullah Al-Tawqi (24, Oman) Co-driver: Ronan Comerford (IRL)
Once again, Al-Tawqi worked hard to gain more knowledge of competing an improve his personal performance. It was his third finish during the FIA Rally Star Training Season and another event where he avoided damaging his Ford Fiesta Rally3.
Abdullah Al-Tawqi: "We did a good recce but the event was very difficult with the rain. We learned how to deal with this with a rally car and to drive in these conditions. It was nice for me to be able to do this. We did a good job and kept improving and the driving skill with the pacenotes is getting better and better. That means I am improving a lot my confidence in the car and I'm happy to finish this rally. It was tough but we got into a rhythm and followed the line. Thank you to the M-Sport Poland team and FIA Rally Star who support us on this rally."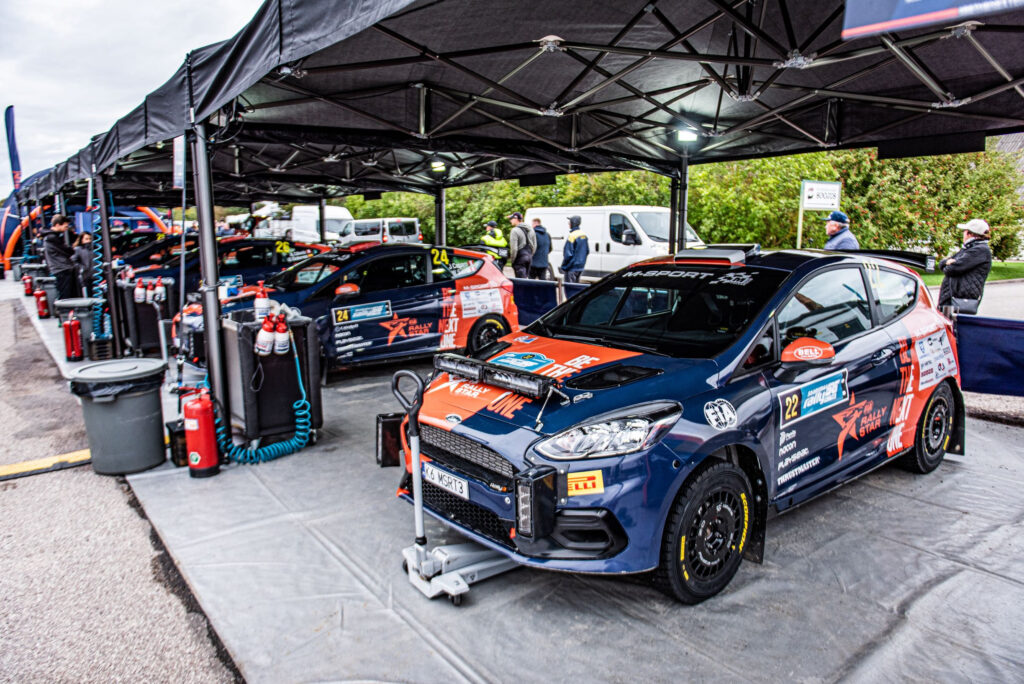 FIA Rally Star Training Season event schedule refresher
The FIA Rally Star Training Season consists of six events, four on gravel and two on Tarmac:
San Marino Rally (Gravel), June 16-17
Rallye Weiz, Austria (Tarmac), July 13-15
Rally Nova Gorica, Slovenia (Tarmac), September 22-24
Rally Saarema, Estonia (Gravel), October 6-7
RallyRACC, Spain (Gravel), October 20-21
Lausitz Rallye, Germany (Gravel), November 9-11
A test will take place ahead of each event along with an extensive post-rally debrief. The FIA Rally Star Training Season events have been specifically chosen to equip the drivers with experience of a wide variety of conditions and circumstances.
The six FIA Rally Star Training Season participants will compete in identical Pirelli-equipped Ford Fiesta Rally3s run by M-Sport Poland.
All costs are covered by the FIA with the best four drivers at the completion of the FIA Rally Star Training Season securing a fully-funded season in the FIA Junior WRC Championship in 2024.