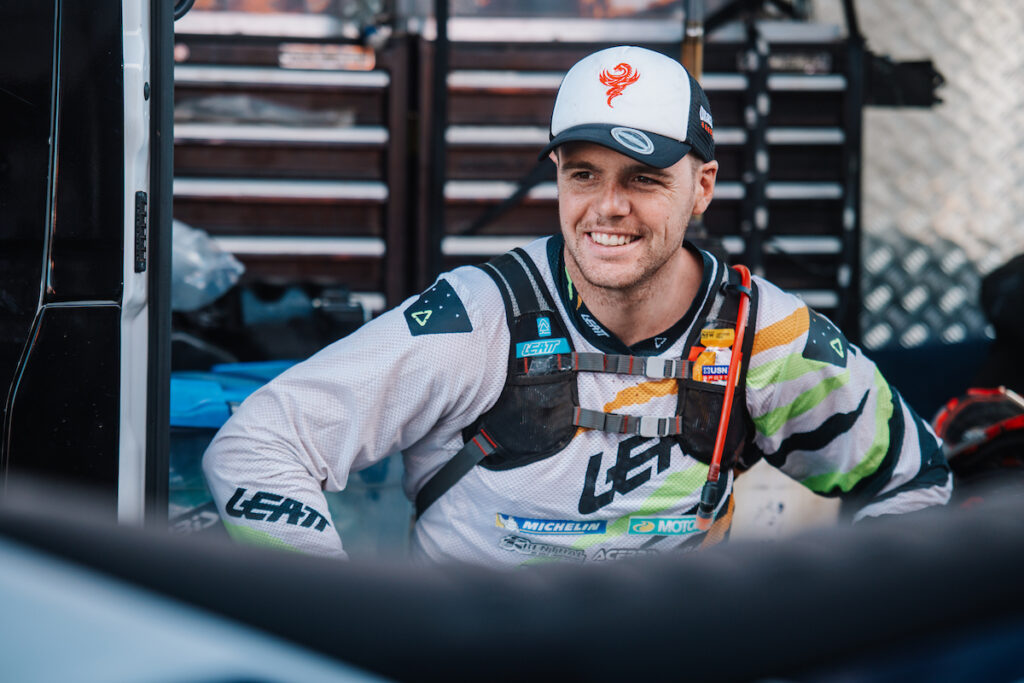 National Hard Enduro Championship
The heat was on this weekend as the season Hard Enduro National Championship had its opening leg take place in Heidelberg. Not only was the podium hotly contested the heat combined with an intensely challenging route made for tough going but it was Travis Teasdale from Husqvarna Racing that nearly triumphed but eventually had to succumb and settle for second to the sheer class of Wade Young.

Teasdale mentioned he had to settle a few niggles in the early stages of the event but settled and began to push from the second lap. The heat was a major factor and tested even the toughest and fittest riders to the maximum. "I'm content with second but would obviously have liked to be able to fight harder in that first lap that set me back quite a bit but it is a good start to the season and I'm happy with my fitness and the new bike" Teasdale commented after his debut race for Husqvarna Racing.

Teasdale's team mate Heinrich Aust had a mare of a day not being able to come to grips with the terrain. "This track had a bit of everything ranging from hardcore uphill, riverbeds, gullies and gut wrenching downhill which made for an extreme day out as it says on the label" Aust commented. He mentioned he took a lot of learnings out of the event and had to settle for P7, but already has his eyes set on the next event now the season is open.
Published by: Grant Frerichs
Photography by: Sage Lee Voges – ZCMC Media
MSA Publishes media releases from a host of different sources on our website as a service to the sport. It is not practically possible to vet/approve every release that is published. Some news items and articles are written by correspondents and do not necessarily represent MSA's views.