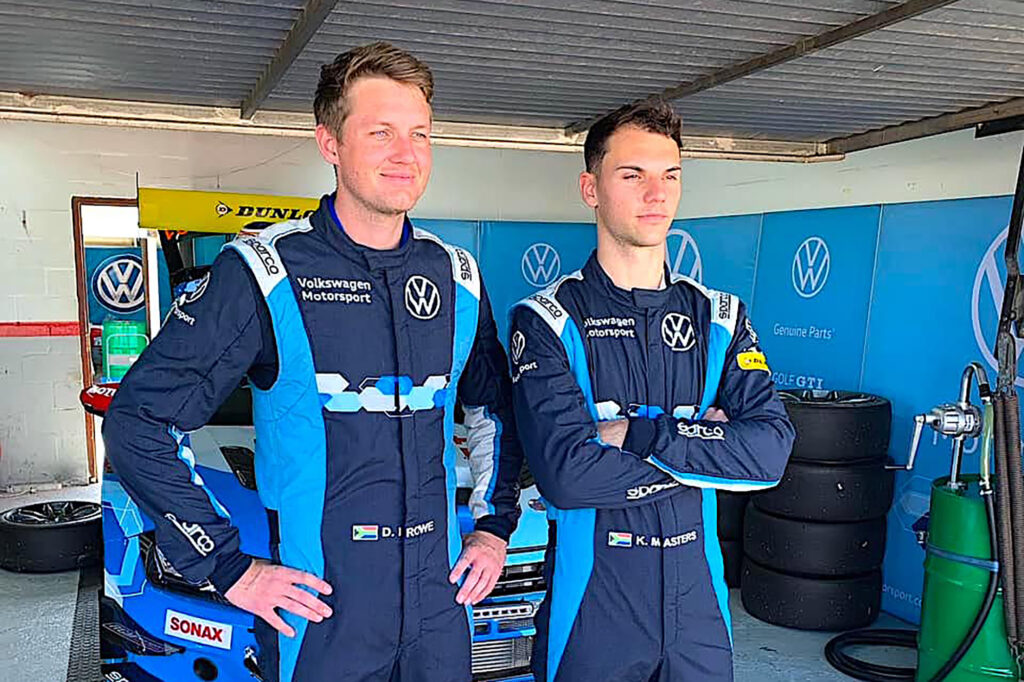 Team to showcase Polo SupaCup Endurance race potential

What South African Endurance Series Preview
Where Zwartkops Raceway, Pretoria
When Saturday 4 March 2023
Community South Africa National
Volkswagen Motorsport is embarking on a four-race South African Endurance Series campaign to further bolster its Polo SupaCup race car's broad potential across various racing spheres. To be driven by Daniel Rowe and Keagan Masters, the team's lanky driver line-up also has a most interesting story behind it.

"We had originally planned for Jonathan Mogotsi and Daniel Rowe to drive our endurance specification SupaCup in four of the five rounds of the South African Endurance series," Volkswagen Motorsport manager Mike Rowe explains.

"The challenge was to get both drivers to sit comfortably in the same seat in the car, as they are of very different stature and height. "The team imported an FIA approved seat slider to try accommodate their different builds. "Unfortunately the slider was not enough on its own, as the team would have to re-engineer the car's pedal box fitment to allow the seat to slide enough to accommodate both men."

The net result is that Volkswagen Motorsport has engaged Keagan Masters' services to drive alongside Daniel Rowe in the SA Endurance Series. "Jonathan Mogotsi returns to sprint race duty in the team's GTC SupaCup car. "Not only are Keagan and Daniel both very tall, but they also have very similar driving styles," Mike Rowe points out. "Daniel and Keagan have worked together for quite a few years now, and they have become good friends and teammates"
Rowe and Masters' Volkswagen SA Endurance Series campaign commences with the opening round at Zwartkops on Saturday 4 March. "We have dabbled here and there in the SA Endurance Series over a number of years, but Volkswagen Motorsport has never done a full season of long distance racing. "The Polo SupaCup is already very well proven as a sprint racer as the car of choice in the GTC SupaCup," Mike Rowe concludes.
"While we are unlikely to challenge for overall honours, we now look forward to showcasing our Polo SupaCup car's great versatility and performance as an endurance racer too. "Daniel and Keagan really enjoy long distance racing, so we look forward to a successful and fun season starting with our first outing at Zwartkops this weekend."

Volkswagen Motorsport thanks its partners CompCare Medical Scheme, Dunlop, Ferodo, Motul and VW Genuine Parts.
Issued on behalf of Volkswagen Motorsport