South Africa has been crowned the overall champions in this year's FIM Africa Motocross of African Nations, followed by Zimbabwe and Zambia, and what a spectacular weekend of racing it was at Zone 7 Speedspot in Cape Town this past weekend.

There were 11 countries competing and over 200 participants made up of 66 South Africans – 36 were part of the team and the balance were individual riders. (In the end only 33 rode in the team as the other three were injured).
This was a phenomenal weekend of racing and the increase in participation really shows the growing popularity of the sport across the African continent.
Vic Maharaj, Motorsport South Africa's Sporting Services Manager noted how incredible it was to see the diverse range of athletes competing with the youngest just five (5) years of age and the oldest being 57. "And of course, what was equally significant and so appropriate for Women's month, was that for the first time in history the SA team had a female Team Captain in Kayla Raaff and a female team manager, Monja Conradie. Another first for the ladies was for the first time the event had a woman Clerk of the Course (CoC) in Karen Londt and the first woman Federation Jury member from South Africa, Arlene Brown.
The ladies in the WMX category were spectacular on the day. Team Manager, Monja Conradie says the competition this year really showcased impressive performances from both the South African team and the riders from the other ten competing countries. "The presence of the other competitors and privateers made for exciting and nail-biting moments, adding to the overall excitement of the event. It's always inspiring to see riders from different nations pushing each other to excel and deliver captivating races," she says. Team Captain Kayla Raaff says it was an exhilarating experience for the girls as well, competing against so many different competitors. "At times it was a real struggle as we had not trained on that track but we just decided to send it," she chuckles.
Raaff says what really made the weekend was the atmosphere and the awesome people that make these races possible and those that came to support. "Motocross is never without its surprises and this time round I had a problem with my bike, so special thanks to Ian Anderson for lending me his bike and giving me the opportunity to help my team gain points. Thank you to everyone who made it possible and to Monja for running around for team SA," she adds.
Conradie concludes, "I feel incredibly honoured to have been a part of this remarkable experience. From my perspective, this event stands out as the finest motocross gathering in South Africa, maybe even across Africa over the past 12 years. Our country's motocross scene was indeed in need of such an event, and Zone 7 admirably took up the challenge of hosting it. The sense of pride I hold for our team and every rider knows no bounds. Their collective efforts have undeniably played a pivotal role in achieving these outstanding results."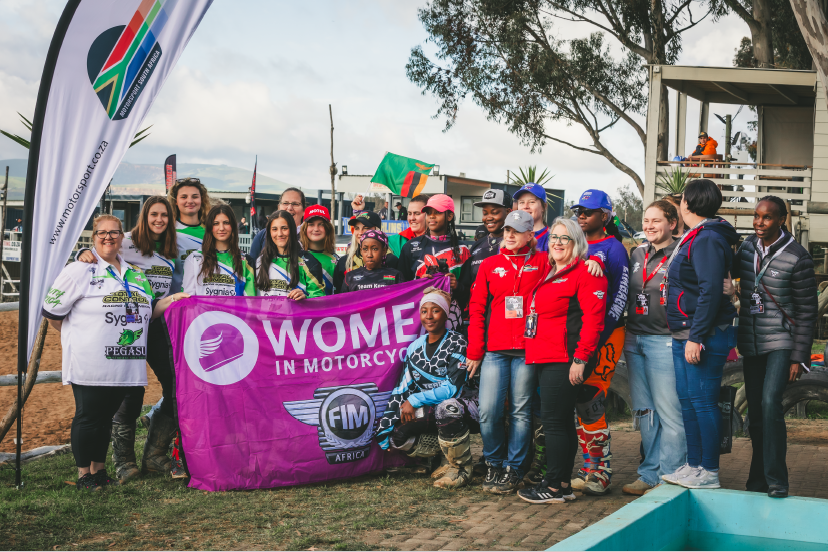 Compiled on behalf of MSA by Cathy Findley PR
Photography by: The Black Sheep