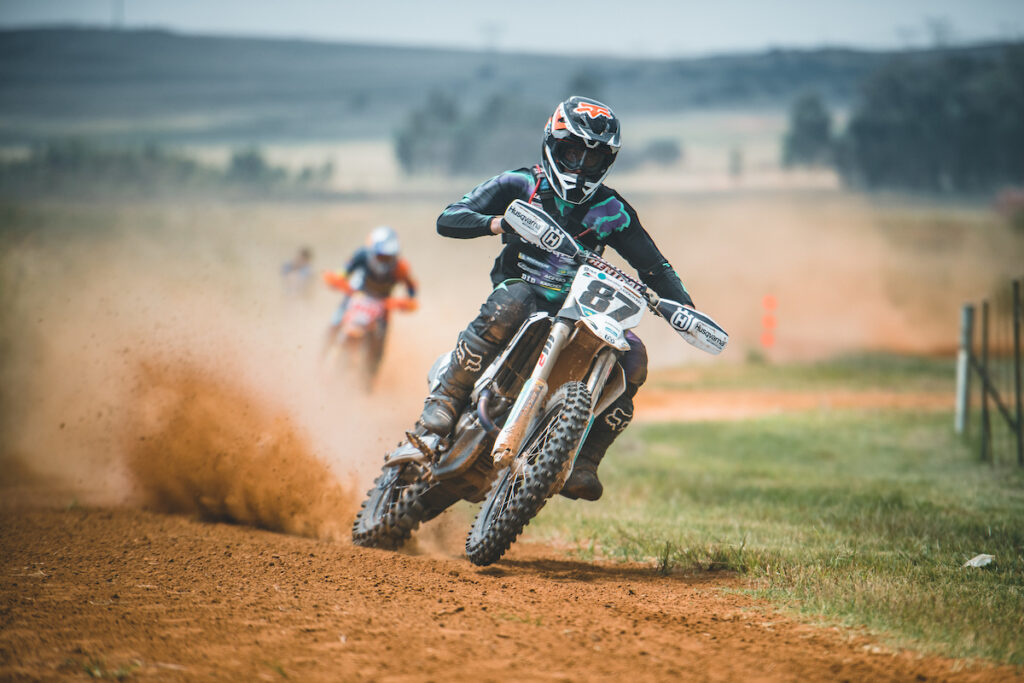 2023 NATIONAL CROSS COUNTRY – ROUND 1 – LEGENDS
The Husqvarna Racing team lined up two riders strong for the National Cross Country Championship season opener just outside Pretoria on the weekend. Megan Prinsloo from Husqvarna South Africa reflected on the race saying it was a strong start to the season for the team. Taking the overall in OR2 and securing P3 in OR3 is promising looking ahead at the rest of the season and secured some much-needed points early on for us as a team.

Davin Cocker was racing like a bat out of hell and tore up the route on his way to not only securing the overall win but also P1 in OR2. "This was my first overall win at a National Championship and I cannot wait for the next event" a visibly enthused Cocker commented. Cocker went on to say the track was a good challenge dishing up some diverse terrain that kept him engaged and focused throughout and it showed in his result.

New signing, Ryan Pelser, had as he put it "a proper" day out on his debut race for the Husqvarna Racing team. "This route was super demanding but I loved it, it was tight and loads of fun," he said having finished P3 in OR3 and still in the top 10 overall which is commendable.
Published by: Grant Frerichs
Photography by: Sage Lee Voges – ZCMC Media
MSA Publishes media releases from a host of different sources on our website as a service to the sport. It is not practically possible to vet/approve every release that is published. Some news items and articles are written by correspondents and do not necessarily represent MSA's views.