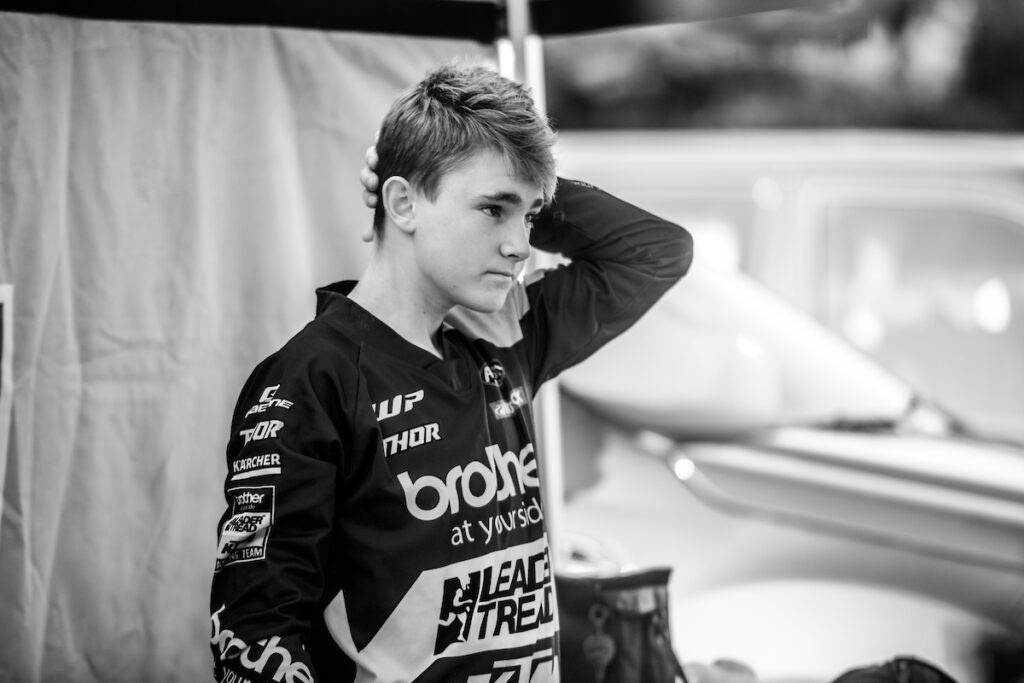 National Hard Enduro Championship
Hard Enduro National Championship season is officially underway and the Brother Leader Tread KTM team got their first taste of the podium when Will Slater managed to push through what was widely described as a hectically hot and harsh route. Slater's P3 is a strong position for the team who are always in the hunt for glory.

When asked about his day Slater did not mince his words: "Rocks, heat and some hell, this was my first National with the KTM family and the fact I managed to put the KTM on the podium makes me happy." He went on to say: "Wade and Travis were here today so we had our work cut out for us and we knew that from the start on top of that the track was super demanding as always." "It was generally a good tough day and I was in the lead initially but I just faded off towards the end of the race which isn't like me" he said and continued "we will work on that during the weeks to come but all in all happy with my performance."

His team mates Dylan Jonker and Matthew Stevens had their challenges and respectively finished P9 and P12. Jonker indicated his main goal for the day was to put some points on the board which he succeeded in. Both riders learnt a lot from their mistakes and will be taking the learnings into the next round and continue to improve as the season progresses.
Published by: Grant Frerichs
Photography by: Sage Lee Voges (ZCMC Media)
MSA Publishes media releases from a host of different sources on our website as a service to the sport. It is not practically possible to vet/approve every release that is published. Some news items and articles are written by correspondents and do not necessarily represent MSA's views.