16-year-old Ruche Moodley from Port Elizabeth is making waves on the international motorcycle racing circuit by coming in third overall in the Red Bull MotoGP Rookies Cup at Le Mans earlier this month, thereby achieving his first podium position in the series.
Vic Maharaj, Motorsport South Africa Sporting Services Manager, says that Ruche's performance at Le Mans marked him out as definitely a talent to watch.
Ruche started racing when he was just five years old and his dad Arushen, a champion himself, winning both the South African National Superbike championship and the UAE Superbike championship, bought him a PW50. He started racing motocross and eventually started road racing. Competing in the Red Bull MotoGP Rookies Cup is definitely the place to be for any aspiring World Champions and those that wish for Grand Prix glory can do no better than compete in this series.
Commenting on his journey, Ruche says, "My parents always supported me since I started racing. My dad has a good racing background and so I learnt a lot from him. My dad has played a very big part in my career and funds my racing which I am very grateful for."
His racing heroes are Brad Binder, Darryn Binder, Marc Marquez and of course his dad and his dream is to become a MotoGP World Champion. Brad in fact was in Le Mans this month and on hand to give the young star some advice and show him some lines as it was his first time out at Le Mans.
Commenting on the jump between local racing and international racing, Ruche says the level in international racing is super high and everyone is "really fast". He says there are also a lot more riders on the grid, explaining that in the European Talent Cup for example, there are 54 riders that are split into two groups. Only 15 riders from each group qualify for the main race. "The racing is very close and during the race there are very big groups as everyone races at a similar pace. It was difficult at first because local racing has a lot less riders so I have had to learn to get comfortable with five riders going together into a corner for example," says Ruche.
He says it really helps to train with other riders that have a lot of experience. "During the pre-season I stayed with Moto 2 World Championship rider, Alonso Lopez, and I learnt so much from him. I also train occasionally with the Binders when they are available. We do physical training like gym and cycling and lots of riding on the track," he says.
Ruche is a firm believer if you want to succeed in this game you must never give up and never stop dreaming – even if you are going through a difficult time. And success is definitely something within this young man's grasp. Currently spending nine months of the year abroad and just three months in South Africa, he is getting a wealth of overseas experience competing against these more experienced and seasoned riders. "We wish Ruche every success this year and will be keeping a close eye on him and the other talented young riders that are flying our SA colours so high," concludes Maharaj.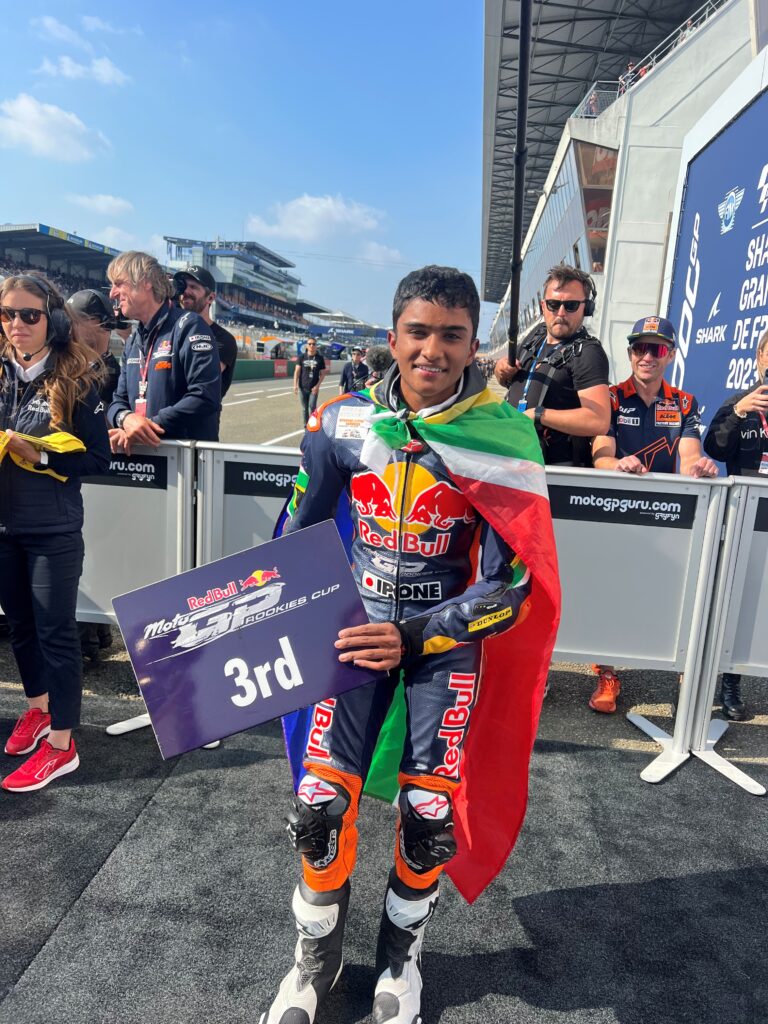 ISSUED ON BEHALF OF MSA BY CATHY FINDLEY PR