2023 Motocross Nationals | Round 4 | PMB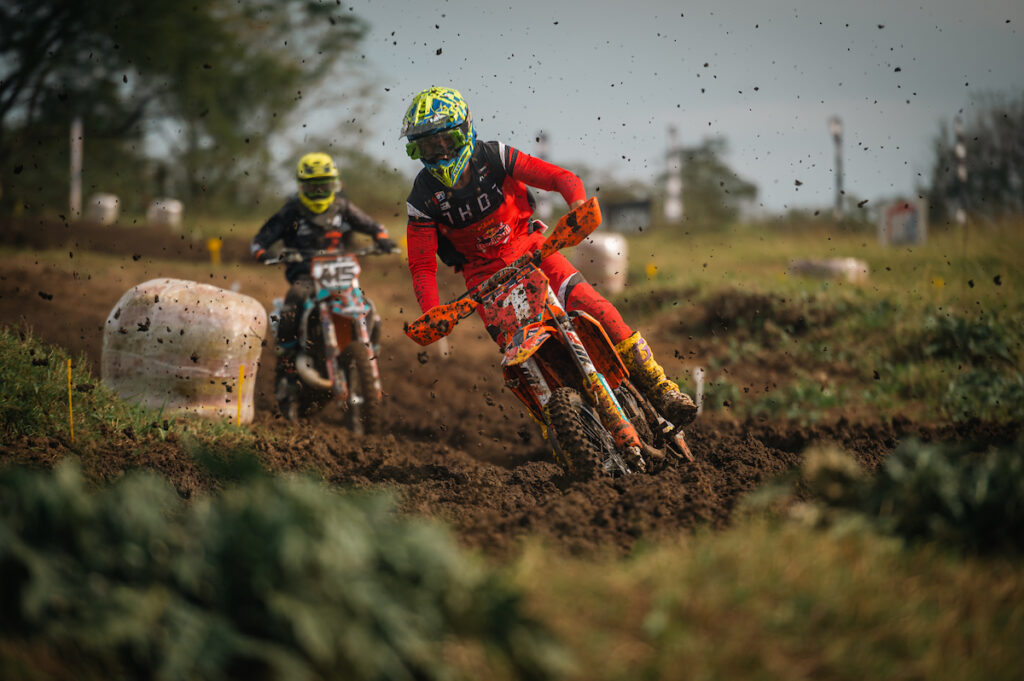 The Red Bull KTM team showcased their dominance at the fourth round of the Motocross National Championships in Pietermaritzburg this past weekend, with star rider Cameron Durow winning all four heats in both the MX1 and MX2 classes. Jonathan Mlimi put in a strong performance, finishing second overall in the MX2 class, while young gun Luke Grundy snatched up the top spot on the podium for the Highschool class as well.
Despite Trey Cox being out due to injury, the Red Bull KTM team proved to be a force to be reckoned with on the challenging Pietermaritzburg track.
Cameron Durow, in particular, was in a league of his own, delivering outstanding performances in both his respective classes. Commenting on his impressive performance, Durow said, "I'm really happy with such a solid day in the bag, and beyond stoked to get 4 – 4 at a home national as well."
He went on to say, "The track couldn't have been better, and we couldn't have asked for more perfect riding conditions for the day. Thanks to the whole Pietermaritzburg Motocross club for getting the track ready for an awesome day out!"
Jonathan Mlimi also put in an excellent showing in the MX2 class, demonstrating his skill and determination after a trying start to the year. His impressive performance resulted in a well-deserved second-place finish overall after finding his feet in the MX2 class only being outdone by teammate Durow. Mlimi commented, "Such a good day out for me, managed to get second overall. It feels really good to be back on the podium and I'm thrilled about my results. Now to put in some work for round five and go into the next round swinging."
Another force to be reckoned with, Luke Grundy, displayed exceptional talent after a bar-to-bar battle laying everything down on the track and claiming first overall. A visibly stoked Grundy commented, "Despite being sick I really gave it my best shot for the day. I got great results at the end of both heats going 1-1 and I couldn't be happier. Im excited to come back for round five stronger and better."
Grant Frerichs, the KTM group marketing manager rounded up the day by commenting, "The Red Bull KTM team showed pure dominance at round 4 with wins in every class. It was great to see 3 KTM's on the podium in the MX2 class showing, without a doubt, that KTM is the bike to own. We go into round 5 leading all of our racing classes and look forward to defending those red championship plates once again."
Published by: Grant Frerichs – KTM Motorcycles SA
Photography by: Megan Jonker – ZCMC Media
MSA Publishes media releases from a host of different sources on our website as a service to the sport. It is not practically possible to vet/approve every release that is published. Some news items and articles are written by correspondents and do not necessarily represent MSA's views.