A race weekend at Aldo Scribante for Andrew Rackstraw in Round 4 of the Global Touring Car Championship that brought about mixed emotions.

There were promising signs of competitiveness and strong qualifying performance, but the weekend ended prematurely for Rackstraw, leaving him with a bittersweet taste.
Friday's practice sessions provided valuable track time for Rackstraw as he completed two out of the three sessions in his Golf 8 GTI. The team made significant progress in finding a competitive setup, and it was evident that Saturday's races would be closely contested.
Qualifying brought more positive news for Rackstraw as he secured a commendable fifth place on the grid, just behind one of the new Toyota GR cars. This was even more impressive due to the fact that he had one lap to put in a time due to a turbo clamp that broke. With the top five cars running within six-tenths of each other in qualifying, it was clear that every position would be hard-fought.
As the lights went out for the start of Race 1, Rackstraw wasted no time in applying pressure to the car ahead. Aldo Scribante's tight and twisty layout posed challenges for overtaking, but Rackstraw was determined to find a way past. Despite his relentless pursuit, he had to settle for fifth place, which when they crossed the line was a stone's throw away from a podium spot. The racing was so tight that again we saw the top 5 all within a tenth of each other's lap times!
The result in Race 1 gave Rackstraw a front-row start for Race 2, thanks to the reverse grid format. Starting in second position, he made a good launch off the line and immediately found himself embroiled in a fierce battle. The opening lap was chaotic, with position changes occurring at every turn. After dropping to third coming out of Turn 1, contact ahead propelled Rackstraw back up to second place.
With his sights set on the lead, Rackstraw engaged in an intense battle for the duration of the lap. Unfortunately, as the cars approached the final corner, contact between Rackstraw's Golf and the leading Audi resulted in both cars going off track. The damage sustained on Rackstraw's car was significant, prematurely ending his race and hopes of securing his second win of the 2023 season.
"It was a tough way to end the day," Rackstraw expressed. "We were in a strong position and had a chance at a great result, but sometimes these things happen in close-quarters racing. It's disappointing, but that's the nature of the sport. We'll regroup and come back even stronger. I really enjoyed being able to fight for another race win and it shows all our hard work is paying off."
It's been an incredibly competitive season so far, the reigning champion only picked up his first race win of the season in Race 2 at Round 4. So it shows how hard all these drivers are trying, hats off to them. Despite the minor setback, Rackstraw remains optimistic and focused on the future. The team's performance throughout the weekend showcased their work ethic and competitiveness, leaving them eager to bounce back in the upcoming race in East London on the 22nd of July.
"It's a setback, but we will take the positives out of the situation," Rackstraw stated. "We have a resilient team, and we'll use this experience as motivation to push harder and strive for success in the next round. We know we have the pace, and we'll work diligently to address any issues and come back stronger. More race wins are coming! I still loved being on track and as always thanks to all the fans that came out to support me. I can't thank my sponsors enough either for their continuous support, RDSA, Ravenol, Sparco, SimGrid, RaceBook Media and Investchem."
Racing is a combination of skill, strategy, and unforeseen circumstances, and Rackstraw understands that setbacks are an inherent part of the sport. His ability to maintain a positive mindset and focus on the next challenge is a testament to his passion for the sport and for wanting to develop and grow as a driver.
Looking ahead, Rackstraw and his team will analyze the incidents from Aldo Scribante, seeking ways to improve their performance and eliminate any vulnerabilities. With race wins and lots of points still, well within reach, they remain committed to giving their all and aiming for the top spots in the remaining rounds of the Global Touring Car Championship.
As Rackstraw reflects on the past race weekend at Aldo Scribante, he is eager to turn the page and focus on the opportunities that lie ahead. The next race in East London will provide a fresh chance to showcase his skills and fight for valuable championship points. With a determined and resilient team behind him, Rackstraw is ready to tackle the challenges and continue his pursuit of success in the 2023 season.
See you there!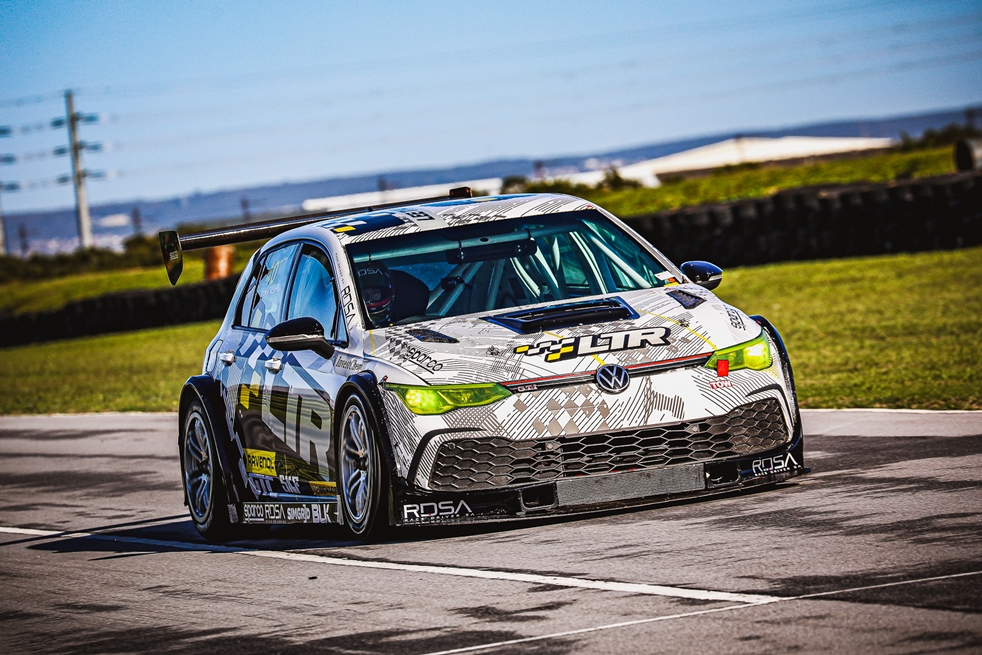 Published by: Racebook – Like. Comment. Share
Photography by: Motorsport Fanatix
MSA Publishes media releases from a host of different sources on our website as a service to the sport. It is not practically possible to vet/approve every release that is published. Some news items and articles are written by correspondents and do not necessarily represent MSA's views.