2023 NATIONAL MOTOCROSS | ROUND 4 | PMB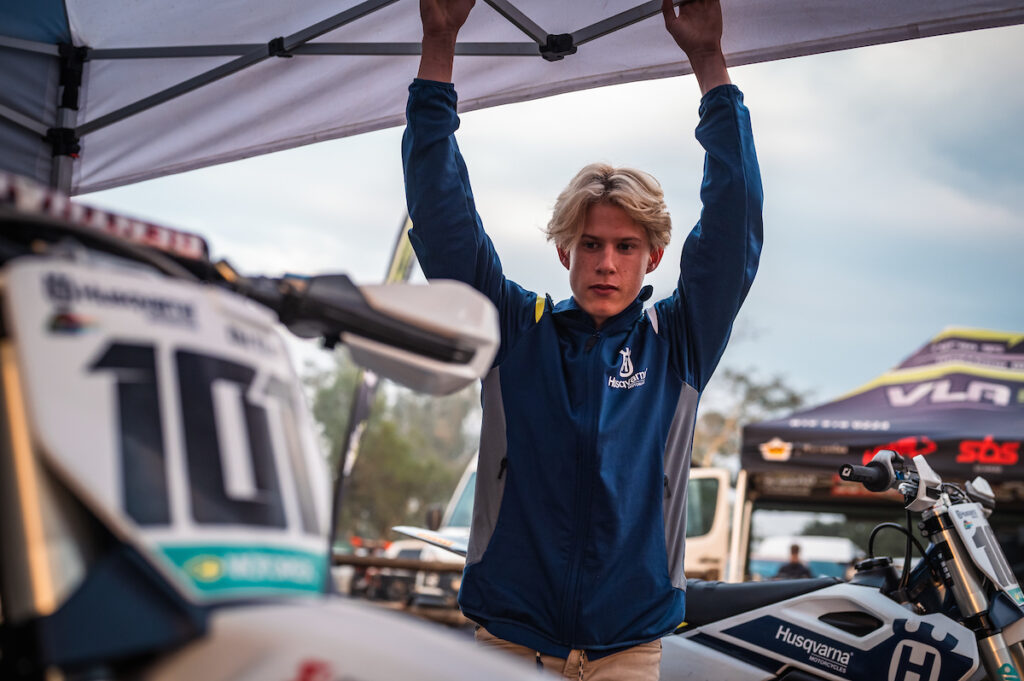 The Husqvarna Racing team put in a strong display of talent at the fourth round of the Motocross Nationals in Pietermaritzburg this weekend, with Joshua Mlimi and Barend du Toit securing podium finishes in their respective classes. Davin Cocker also put in a consistent performance in the MX2 class finishing in seventh overall.
After some ups and downs this year, Josh Mlimi racing the MX1 class, showed his skill and determination on the challenging Pietermaritzburg track, finishing in second place overall.
Commenting on his performance, Mlimi said, "Overall I had a great day on the track, made more steps in the right direction and I'm really happy with how I rode. I didn't get the best start in the first heat but came back strong in the second heat to get the holeshot and led the race for a few laps."
He went on to say, "It was so good to get the flow again and remind myself what it feels like to be a podium contender. I'm ready to come back stronger for Round 5."
Barend du Toit also delivered a strong showing in the Highschool class at the race this weekend after some intense racing and claiming the second overall.
du Toit commented, "I struggled a bit with arm pump in the first heat and not feeling the best due to the demanding track conditions. In the second heat, I had a terrible start but I managed to claw my way back to battle it out and claim the second overall spot for the day."
In the MX2 class, Davin Cocker, despite some crashes, put in a solid performance, finishing seventh overall for the team. "Today started off good in practice, the track was pretty rough and gnarly but we got through it. I didn't get the best start for heat one and crashed twice. I felt much better in heat two and got some solid points on the board," said Cocker. "I'm looking forward to putting in the work over the next few weeks and coming back stronger in the next round."
"Today was a good day for the team all together. 2-second place finishes is something we can hang our hat on and move forward towards round 5", commented team manager, Grant Frerichs.
Published by: Grant Frerichs
Photography by: Megan Jonker – ZCMC Media
MSA Publishes media releases from a host of different sources on our website as a service to the sport. It is not practically possible to vet/approve every release that is published. Some news items and articles are written by correspondents and do not necessarily represent MSA's views.