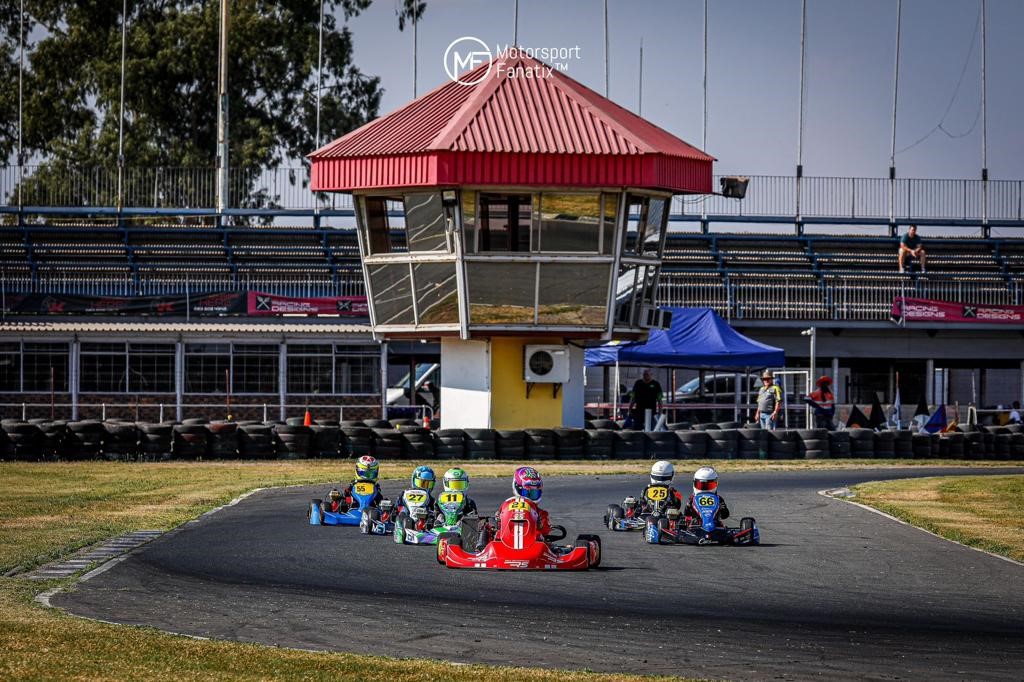 Most youngsters at 15 years of age are excitedly edging towards a learner's driving licence – one step closer to the real thing at 18, and a world of perceived freedom in their own wheels.
For 15-year old Taylor Hill however her biggest love and passion is karting and she isn't letting anything stand in her way. Taylor was born with a genetic condition, Charcot-Marie-Tooth disorder (CMT), a degenerative hereditary nerve disease that usually appears in adolescence or early adulthood. Her love for motorsport was nurtured by her father Leon, and many weekends were spent on kart tracks with her dad and brother from a young age, in spite of her disability.
"We knew nothing about CMT before Taylor's diagnosis and she was only diagnosed at the age of nine years old. She has been with specialists doing physio and OT from the age of 4 months old and does physio and OT twice a week to keep her in top condition so she can drive two to three times a week for fitness," says Leon.
Proud dad Leon adds that even with her disability, Taylor grew up with a love for speed and anything exciting. "She was always keen to try anything – and with great enthusiasm. Taylor has always had a never-give-up attitude and can't is not a word in her vocabulary," he says.
"Motorsport means everything to Taylor. It gives her a sense of being free from her disability when she's on the track. Driving at speed brings the biggest smile to her face. Taylor has really found purpose in motorsport; she is motivated to live each day to the fullest," Leon says.
But life is not always easy for Taylor. Her disability affects the normal things that most people take for granted. Her walking is impeded, and she cannot walk long distances for example. She needs to wear leg braces to be able to walk and stand and CMT affects her balance. She has severe muscle weakness in her legs and ankles and no feeling in her feet and the position of her feet. She also uses a wheelchair as she has scoliosis and wears a back brace daily," says Leon.
Taylor's ambition is to be a professional racing driver one day so one can easily imagine the family's delight when Motorsport South Africa (MSA) reached out to Taylor, opening a whole new world of possibilities for the determined teen.
Adrian Scholtz, CEO of MSA, says that MSA found Taylor's story truly humbling and felt the need to try and support her involvement in the sport wherever possible. This led to Taylor being given the role of 'Pace Kart' driver for many of the races for the entry level junior class of karting. From time to time, fun races have also been arranged with able-bodied moms and sisters on race days and Taylor regularly manages to lap the whole field. Scholtz says, "The participants and crowd are amazed of how well she can drive with her disability. What an inspiration that her ambition is to be a professional racing driver and be fully involved in all aspects of motorsport after leaving school."
Elaborating on how Taylor navigates her thrill for speed with the physical limitations of her disability, Leon explains that since she has no feeling in her feet and the position of her feet Taylor relies on hearing and the rev counter for where she is on the throttle and brake.
Unfortunately, Taylor is not racing now due to having broken her arm twice, but she remains an avid karting enthusiast.
"We plan to get Taylor into main circuit driving and, with the added protection, she should be able to race. At the moment, her kart travels to all the away races so she's able to drive every track in the country, which is truly thrilling for her. We have also reached out, with the assistance of MSA, to the Special Olympics and are waiting to hear back from them," Leon said.
"We are incredibly proud to be part of Taylor's journey towards fulfilling her dream to compete as a professional race car driver one day. Taylor is proof that you can achieve anything you put your mind to. She certainly is not letting anyone tell her she can't do what she loves," says Scholtz.
And the last word comes from Taylor herself. "I feel very special and privileged to be able to be involved with this sport and want to encourage others with similar disabilities never to give up on their dreams. Your mind is truly your most powerful tool," says Taylor. And if you are a young girl like Taylor that loves the thrill of the sport her advice is "to get involved sooner than later. Don't let anyone tell you that it can't be done. I am living testament to follow your dreams."
PREPARED ON BEHALF OF MSA BY CATHY FINDLEY PR
Picture Caption: Taylor Hill – Not only heroes have capes