The six young talents used the Lausitz Rallye in Germany (November 10/11) as their final chance to learn, progress but, above all, demonstrate why they are worthy of one of four fully funded seats in FIA Junior WRC next season.

Before the end of November, the FIA Rally Star drivers will discover if they have been chosen for another life-changing opportunity by stepping up to the Junior WRC in 2024, when all costs will be covered by the FIA and its partners.

However, while two drivers will ultimately miss out, all six rally rookies will graduate from the FIA Rally Star Training Season equipped with a vast array of knowledge and experience for their future endeavours.

Competing in Pirelli-equipped Ford Fiesta Rally3 cars run by M-Sport Poland, the FIA Rally Star drivers undertook a Training Season schedule consisting of two events on asphalt and four on gravel. While some were able to develop and showcase their skills faster than others, the group of six worked tirelessly to apply all lessons learned and demonstrate continuous improvement.

On last weekend's Lausitz Rallye in eastern Germany, Australian Taylor Gill was the first to finish out of the FIA Rally Star drivers. But the fact they all managed to complete the challenging gravel route in its entirety was another example of just how far they have progressed since they arrived in Sardinia for the FIA Rally Star Training Season camp in May.

The Lausitz Rallye took place in mainly dry and sunny conditions, albeit in cold ambient temperatures and with some rainfall. All FIA Rally Star Drivers were limited to 10 Pirelli K6 medium compound tyres for the entire event as part of their learning for the future. The tyre is one of two compounds used as standard in the Junior WRC.

To take part in the FIA Rally Star Training Season, the young talents had to reach and then win their respective Continental Final via selection events organised by their ASNs or through online competitions as part of the FIA's objective to increase motor sport participation globally. The winners of the five Continental Finals plus the winner of the Women's Final were then chosen for the FIA Rally Star Training Season.

The FIA Road Sport Department, which conceived and manages the FIA Rally Star programme, enjoyed the continuous support Rallye-Renn- & Wassersport Club Lausitz e.V. im ADMV, plus the German ASN, the Deutscher Motor Sport Bund (DMSB) before and during the Lausitz Rallye.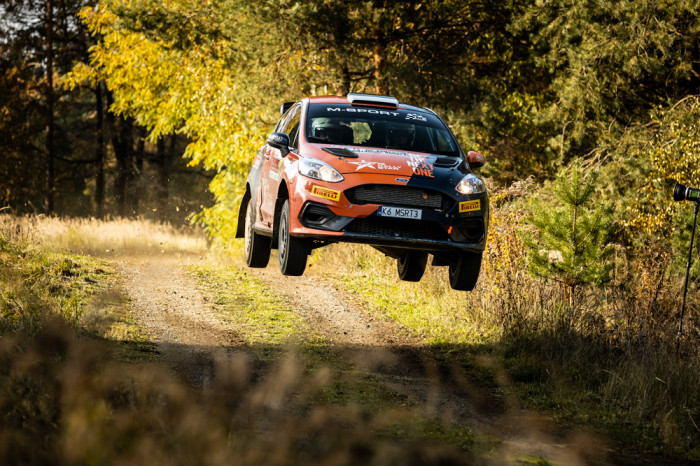 FIA Rally Star Project Leader Jérôme Roussel said: "Another milestone has been reached with the conclusion of the FIA Rally Star Training Season. We are happy again to have all the cars at the finish and congratulations to the drivers for achieving that. The Lausitz Rallye was a nice, competitor-friendly event, compact with short road sections. There were lots of spectators and lots of opportunities for the spectators to see the cars on many occasions. Before the rally I told the FIA Rally Star drivers that I wanted them to finish on a high. They did that. Unfortunately, two of them won't continue in the FIA Rally Star process after this year but I hope they can use the opportunities they were given in the future, certainly it would be my biggest disappointment if they do not. I want to say a big thank you to Nicolas Klinger and Bryan To who have been working with me tirelessly this season, to the M-Sport Poland guys for the fantastic job they did to have all the cars at a high level and also to Pirelli for providing very good tyres and advice. I also want to thank the organisers, the hundreds of volunteers and the ASNs of all the rallies who welcomed us this season. It was a team effort and I am really proud of this year. I can't wait to start 2024 but, before then, we will have a debrief with all the drivers to understand how they felt this season went, how they developed, where they feel they stand in terms of their performance and what is their motivation for the future. These insights will be helpful for the FIA Rally Star Committee, who will meet next week and decide the four drivers who will graduate to the Junior WRC."

FIA Rally Star Lausitz Rallye driver-by-driver round-up (listed in seeded order)

#13 Romet Jürgenson (23, Estonia) Co-driver: Siim Oja (EST)
After a strong SS1, Jürgenson dropped four minutes on SS2 when his Fiesta got caught in a rut and was tipped onto its right side, becoming stranded until enough spectators arrived to put the car back on four wheels. A stall in standing water on SS5 cost eight seconds but Jürgenson rebounded well with the fastest time among the FIA Rally Star drivers on SS6, SS7 and SS8. His early delay meant he was the fourth FIA Rally Star Driver home.

Romet Jürgenson: "After SS2 there was nothing to catch and with nothing to catch maybe you lose concentration a bit. I also had to build my confidence back again. In the end we set some good times and how to get the speed back was an important lesson for the future. We did some set-up changes to help this process, trying to stop the car from snapping at the rear, for example. The Training Season has been really good and I learned a lot. I showed some good speed and produced some good performances. The development has also been huge in every way. If you look at the seconds per kilometre that we lost in San Marino to the Rally2 guys and compare it to, for example, Spain, half of the time has vanished. We can also be really happy that we are FIA Junior ERT champions. Getting a seat in FIA Junior WRC next year would be a dream, even this year has been a dream and I really, truly hope I've shown I deserve a place."

#14 Jose 'Abito' Caparo (26, Peru) Co-driver: 'Willy' Guillermo Sierra Ovalle (PER)
Bouncing back after his heavy crash on RallyRACC last month, Caparo was the second of the FIA Rally Star drivers in the final classification following a performance packed with pace and belief. Although he had the capacity to go faster on day two, he stuck to achieving his goal of reaching the finish with no mistakes.

Jose 'Abito' Caparo: "I feel very good about my performance because after the accident in Spain we still needed to know if we could drive fast and we did. I'm proud for myself and for Willy at the completion of the FIA Rally Star Training Season. We came from so far with no experience and we showed we can really drive, learn and improve. An FIA Junior WRC seat for me would be again the opportunity to show that we have done the right things to be part of this rally world. I'm dreaming it can be possible."

#15 Taylor Gill (20, Australia) Co-driver: Daniel Brkic (AUS)
Gill made it a hat-trick of FIA Rally Star 'wins', finishing ahead of his team-mates for the third time having done likewise on the San Marino and Saaremaa rallies. Following his struggles in Spain after an off on the opening stage left his Fiesta with damaged steering, Gill was back on form in Germany. He also used the event to increase his understanding of rutted stages. Gill is returning to his native Australia to contest the final round of the Australian Rally Championship this weekend.

Taylor Gill: "After a few challenging events it was really nice to have a clean rally and get back to doing what we do, trying to push and set good times with clean stages. The ruts were probably the biggest challenge on this event. We had ruts on the Saaremaa Rally so I guess that taught us a lot, but on this rally they were so much bigger. I'm getting more and more confident with that but there's still a lot to learn. There have been some tricky moments this year, but there have also been some real highlights, so a positive season. If we got into the FIA Junior WRC it would mean a lot for sure. That's what we've worked towards this year so if we can get a seat, it would obviously be a really nice confidence booster. We just have to cross our fingers now and wait."

#16 Max Smart (20, South Africa) Co-driver: Cameron Fair (GBR)
Smart's Lausitz Rallye mission was to reduce the gap to the Rally3 pacesetters. Apart from an overshoot on SS7, the South African, who'd never rallied before June, not only delivered another error-free and consistent performance, he also finished the rally by setting stage times within one second per kilometre of the fastest drivers in his category. Smart's confidence, gained from working with new co-driver Cameron Fair, was again apparent.

Max Smart: "I'm happy with my performance and proud that we kept everything clean. After my personal best result in Spain, it was good to improve our pace again and catch glimpses of what is possible in the car and what can still be found, and there's lots. From winning the African Final to getting to this point has been life changing and I am extremely grateful for all the support. The FIA Rally Star programme is amazing and we've learned tonnes of stuff. I'm so glad we've been able to finish the season with three consistent performances. If we got to the Junior WRC it would be another dream come true, a phenomenal experience. We've done lots and we've improved lots but we still know there's a long way to go. But we know we can get there if we get the chance. I'm just super-grateful for all the help I've been given."

#17 Abdullah Al-Tawqi (24, Oman) Co-driver: Ronan Comerford (IRL)
Once again, Al-Tawqi gave his all to reduce the gap to the drivers running at the head of the Rally3 field and demonstrated a clear improvement by working with his engineers. His dedication was clear from the outset and he never gave up.

Abdullah Al-Tawqi: "It was a very good rally and we learned many things. I felt my confidence, thanks to Ronan, was better on the longer stages and I could drive more to my pacenotes. That was great for me and I'm happy with what I did. The FIA Rally Star Training Season went very fast but on each rally I improved a lot and the speed got better and better. I can't imagine how important this season has been for me and a lot of things I have learned during the season can be used again. If I got the seat in FIA Junior WRC next year it would be a very big challenge having started from zero but very good for the learning. I would be very happy."

#18 Annia Cilloniz (24, Peru) Co-driver: Esther Gutierrez (ESP)
A time-consuming gearbox oil leak on SS1 and a trip into a ditch on SS4 were early frustrations, but her pace increased thereafter, enabling Cilloniz to complete the FIA Rally Star Training Season on the up.

Annia Cilloniz: "This rally was a big improvement for me and I was able to do some fast stage times and close the gap to the others. I missed a bit of the consistency to keep the same rhythm in all the stages but it's still a learning curve and it was just amazing to have a good performance in some stages. That's the feeling I will take from this rally. Looking back I can't believe how much progress we made during the FIA Rally Star Training Season and I'm so grateful for everything. Getting a seat in FIA Junior WRC would be incredible and is something that would change my life completely. Thank you to FIA Rally Star and to the M-Sport Poland team for all their help."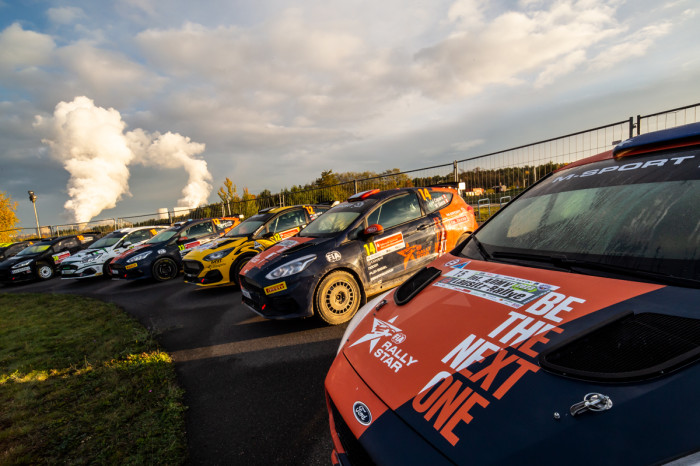 FIA Rally Star Training Season event schedule refresher

The FIA Rally Star Training Season consists of six events, four on gravel and two on Tarmac:

• San Marino Rally (Gravel), June 16-17
• Rallye Weiz, Austria (Tarmac), July 13-15
• Rally Nova Gorica, Slovenia (Tarmac), September 22-24
• Rally Saarema, Estonia (Gravel), October 6-7
• RallyRACC, Spain (Gravel), October 20-21
• Lausitz Rallye, Germany (Gravel), November 9-11

What's next?

Once all drivers have completed their individual debriefs, the FIA Rally Star Committee will meet next week to decide the four drivers who will graduate to FIA Junior WRC in 2024, which gets under way on Rally Sweden from February 15-18.

Jürgenson secures FIA European Rally Trophy Junior title

While there was no repeat Rally3 category victory for Romet Jürgenson following his success on the preceding event, RallyRACC, the Estonian completed the Lausitz Rallye as the provisional winner of the FIA Junior ERT Trophy title. Points scored on the FIA European Rally Trophy-counting Rallye Weiz, Rally Nova Gorica and the Lausitz Rallye – all FIA Rally Star Training Season events – were enough to move him to the top of the standings following the Lausitz finale. His FIA Rally Star Training Season team-mate, Jose 'Abito' Caparo, finished runner-up.

"I'm really happy an FIA Rally Star driver clinched the FIA Junior ERT title, that was the target assigned to Romet before the Lausitz Rallye and he achieved this," said FIA Rally Star Project Leader Jérôme Roussel. "The ERT is the most accessible championship we have for privateers and amateurs and Romet's performance is a very good way for us to highlight this very nice championship for drivers. With Abito finishing second means it's a one-two for the FIA Rally Star team."