The short, tight, and narrow streets of Norisring were always going to guarantee close and exciting racing and it did not disappoint. Leyton headed into the weekend with an 11-point deficit in the overall standings and he was determined to make up some ground lost in Race 2 at Oschersleben. The weekend got off to an excellent start with Leyton setting the fastest time in the only 45-minute free practice session on Friday afternoon. With a lap of Norisring only taking approximately 56 seconds, qualifying was always going to be extremely close. Leyton put in some blistering laps but narrowly missed out on pole position by 0.024. His 2nd best time which sets the grid for Race 2 was good enough for 3rd and again only 0.028 seconds split the top 3.
Leyton made an excellent start to Race 1 and led heading into Turn 1 on Lap 2. Fate unfortunately would deny Leyton his first win. A competitor running in 4th place outbreaked himself into the Turn 1 Hairpin causing a collision with the 2nd placed car which spun and hit Leyton causing him to spin. Leyton rejoined in 7th but immediately knew that he had some damage. He however continued to push as hard as possible lapping nearly half a second faster than the rest of the field. Within 3 laps he was challenged for 3rd place when the toe link broke due to the earlier impact which caused Leyton's car to brush the wall and eventually retire from the race. It was a bitter disappointment not only losing the lead but having to retire after what looked to be an epic comeback.
The Project 1 Team did a stellar job repairing the damage overnight and Leyton was ready for a fight on Sunday. He made another excellent start from 3rd immediately making up one position to claim 2nd halfway through lap 1. For the next 30 Minutes (33 Laps) Leyton and Bart Horsten in 1st place put up some of the most consistent laps ever seen in the M2 Cup. They lapped within split seconds of each other never separated by more than 8 Tenths on track and trading fastest laps. Leyton however could never get close enough to consider a pass. The intense 36 Deg Heat also pushed his intake temperature past 100 Degrees which meant that every time he got too close he'd lose engine power. In the end, he decided to settle for valuable championship points and crossed the finish line within a second of 1st place and setting a new class lap record around Norisring.
"I am a bit frustrated after this weekend knowing that I'd be leading the championships if it weren't for the collision in Race 1 but there are so many positives to take away from this weekend. I was top 3 in every session, challenged for pole, led a race, and challenged for a race win in Race 2. I am 100% confident that I can sustain this level and further improve during the rest of the season which means my first win is close. I know that together with the support of Project 1 I will remain in the hunt for the championship right until the very end of the season."
After Round 2 Leyton finds himself only 9 Points back in the standings with 4 Rounds and 8 Races remaining.
The next round will take place at the famous Nürburgring from 4 – 6 August.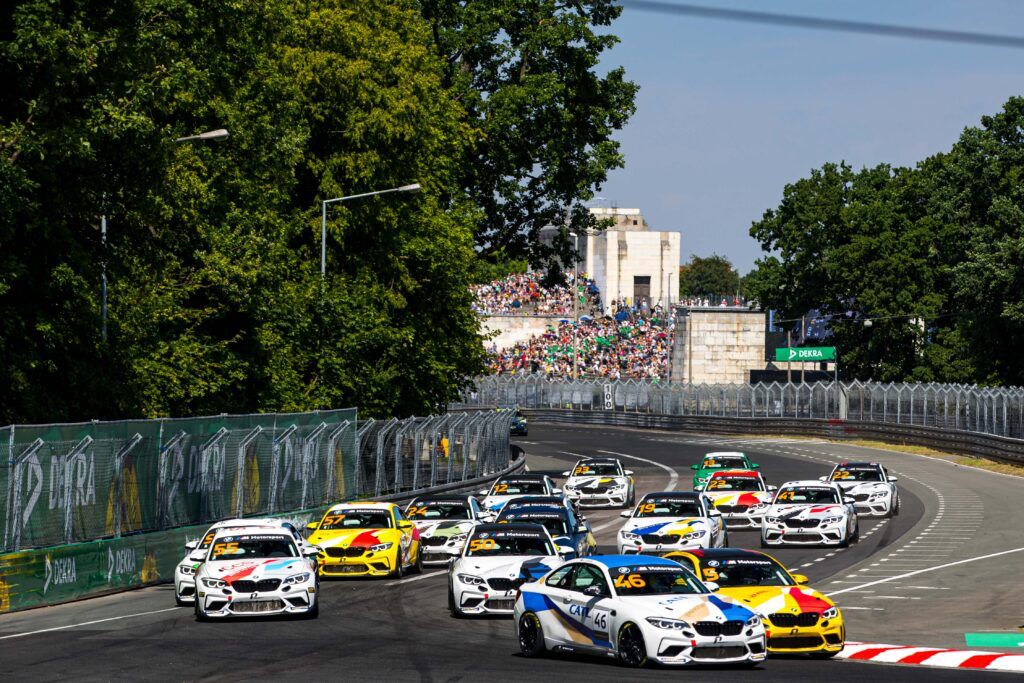 Published by Gerald Fourie
MSA Publishes media releases from a host of different sources on our website as a service to the sport. It is not practically possible to vet/approve every release that is published. Some news items and articles are written by correspondents and do not necessarily represent MSA's views.