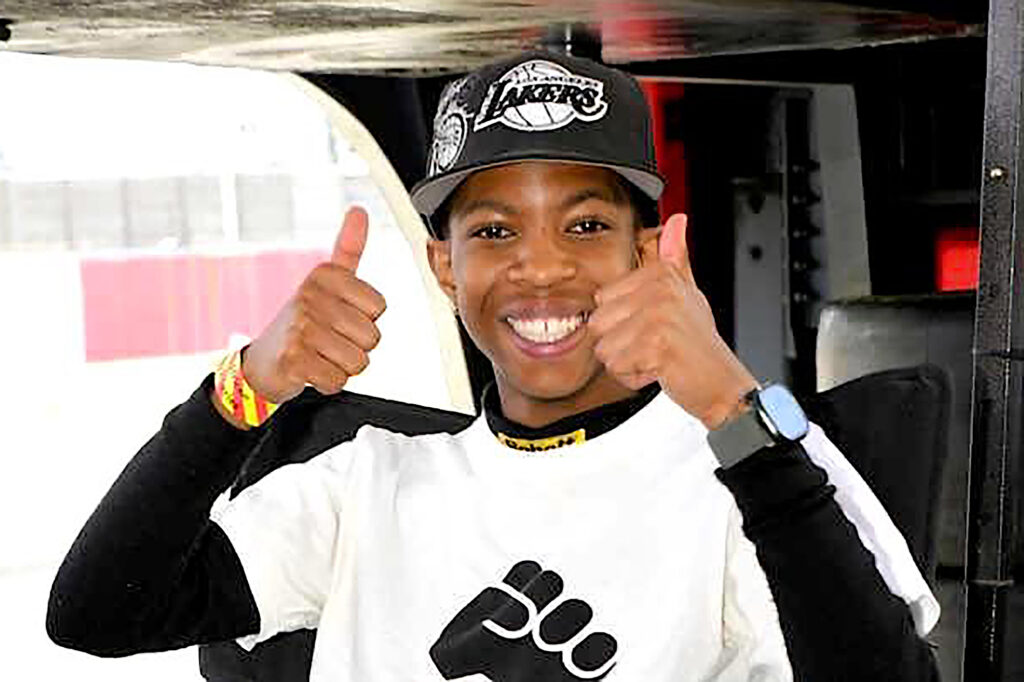 What ADAC GT Masters Announcement
Where Germany
When 2023
Community International
Mokoena steps up to German ADAC GT Masters
South African Endurance Racing champion Kwanda Mokoena is about to take a giant leap into the 2023 German ADAC GT Masters championship with Engstler Racing in an Audi R8 GT3 LMS. Kwanda, who drove a similar machine to win his South African title last year, joins fellow ADAC GT Masters novice Dylan Yip, with an eye on the 2023 Rookie crown.
"I am taking a giant leap into one of the biggest GT3 championships driving an Engstler Racing Audi R8 GT3 LMS in the 2023 ADAC GT Masters," Kwanda confirmed. "It's going to be a huge learning year in my rookie season in a GT3 car. We will race on a new track every weekend, so the plan is to arrive prepared and to learn as much as possible as soon as we can in an effort to be sure to bring the car home every race.
"Dylan and I may be wet behind the ears in an ADAC Masters sense, but we have a great team behind us. Luca Engstler is racing a similar Audi R8 GT3 LMS in the DTM, with which we will be racing on the same weekend on four of our six meetings. Luca has already played a big role in getting us comfy in the car and our set up working for us in testing. He will keep on training us on everything from pitstops, driver changes and every aspect of driving the car.
"We also have DTM legend Manuel Reuter as our mentor this season. He will play a big role in our race-to-race training and preparation, and then on track walks, on our data and everything else we need to cover over a race weekend. Manuel takes no nonsense, so he will give us a bit of stick, and crap on us if we do bad! We have a super capable team behind us, so hopefully we can regularly get into the top ten or better.
"That would make that rookie championship attainable, even if we have lots of fast rookie rivals! From my side, I am most confident. I had a very good season last year and I already have many racing hours behind me in the Audi R8 GT3 LMS. Dylan is also quick and reliable, and we are driving for a really good team. I really cannot wait to race, so let's see how this all turns out!"
The ADAC GT Masters starts at the Hockenheimring Festival of Dreams on 10-11 June, before moving on to the Norisring DTM weekend, and then the Nürburgring ADAC Truck Grand Prix in July. Three more DTM weekends follow at the Sachsenring and Red Bull Ring in September before returning to Hockenheimring in October. Each weekend comprises a pair of one-hour races. The drivers swap first and second stints on the Saturday and Sunday.
Issued on behalf of Kwanda Mokoena
MSA Publishes media releases from a host of different sources on our website as a service to the sport. It is not practically possible to vet/approve every release that is published. Some news items and articles are written by correspondents and do not necessarily represent MSA's views.