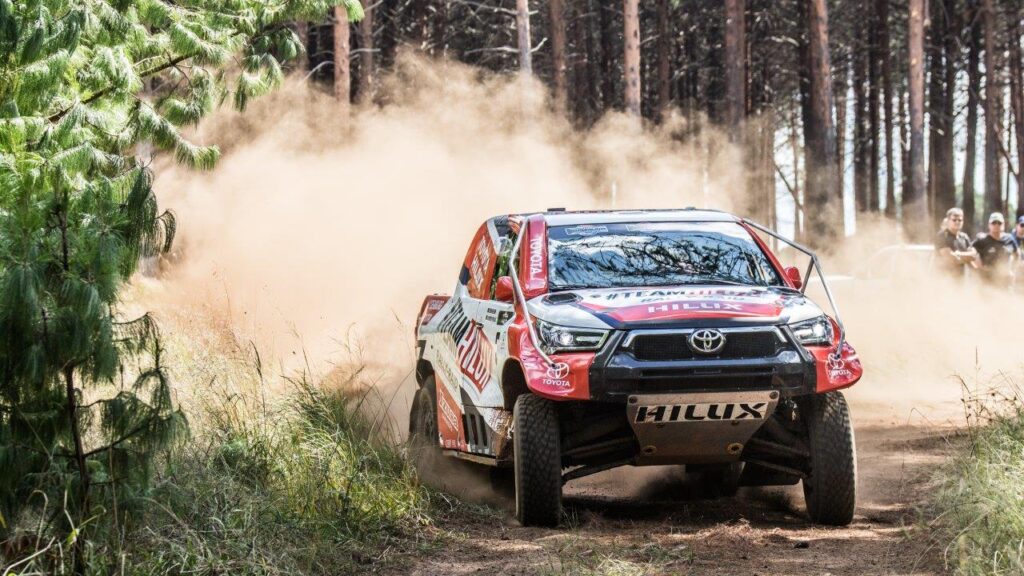 Lowvelders and other supporters will be spoiled with world class rally action this weekend, 24 and 25 March in Malelane. The streets of Malelane will come alive the week leading up to the South African Rally Raid Championship season opener race taking place at Paradise Creek Lodge, Malelane on 24 and 25 March.
Rally fans and petrolheads alike will be spoiled for choice at the rally. The world-renowned teams will all be present and competing. The likes of Toyota Gazoo Racing which includes Giniel de Villiers and Henk Lategan, Century Racing's Brian Baragwanath and Red-Lined Motorsport Adventure's Chris Visser will all form part of the formidable line-up. To shake things up, Ford Performance, Red-Lined Motorsport and various other teams will now compete in the T1+ category.
To top this off, Malelane locals, Johan and Werner Horn will compete in their T1+ Hilux as part of the #TeamHiluxRallyRaid team, proudly Malalane Toyota and proudly local. Eben Basson, hailing from Komatipoort and who recently completed his first Dakar rally will compete in the T1 category. Eben and his navigator, Leander Pienaar, will need to pull out all the stops in order to defend their 2022 title. Teammates, Fouche and Bertus Blignaut from Witbank will also compete in their T1 Hilux. This is the brother duos second season, and with their no fear attitude, there is no limit to what they can achieve. The passion, energy and comradery in this team is unmatched.
According to Johan Horn Snr the team worked around the clock to ensure that the route and Designated Service Park (DSP) area is repaired after the recent floods. "Competitors can expect a variety of terrain, including plantations, sugar cane fields, bushveld, rocky, technical sections and long, fast straights. The route preparation took our teams more than 8 weeks due to the floods and roads that has not been in service for many years. We would like to take this opportunity to thank the landowners and community for their support, commitment and willingness to assist, without you, this race would not be possible."
"#TeamHiluxRallyRaid invites the public from near and far to join in the action. Entry to the DSP area at Paradise Creek where all the teams will set-up and the start and finish is situated, is absolutely free, there will be jumping castles for the kids, food stalls and a beer garden with live entertainment by Brian and Anton for the adults. The action will start on Friday, 24 March from 11h00 when the flag will drop for a 68km Qualifying race. The results of the Qualifier will determine the starting order for the Main race which consists of two loops of approximately 173km each. The main race will start on Saturday, 25 March at 08h00 – don't be late, or you will miss it!" Horn concludes.

For more information follow #TeamHiluxRallyRaid on Facebook and Instagram @TeamHiluxRallyRaid.
#TeamHiluxRallyRaid
#Nkomazi400

Published by: #TeamHiluxRallyRaid by Consultancy Squad
MSA Publishes media releases from a host of different sources on our website as a service to the sport.  It is not practically possible to vet/approve every release that is published.  Some news items and articles are written by correspondents and do not necessarily represent MSA's views.