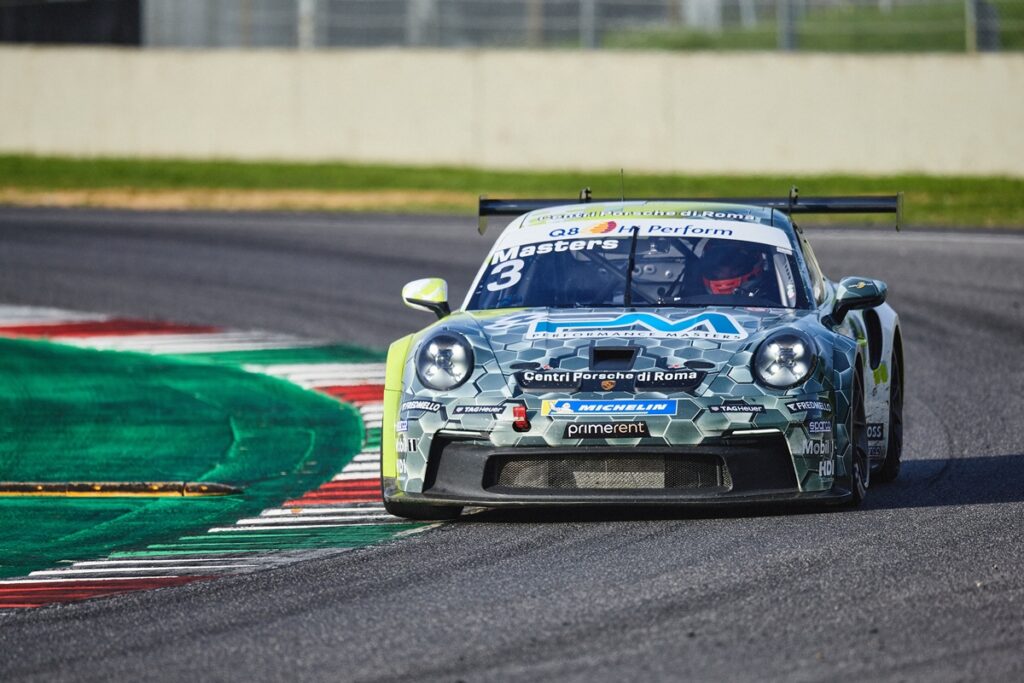 Squadra Corse, a South African outfit dedicated to schooling local motorsport drivers for the world racing stage, believes development programmes have the potential to truly change the fortunes of communities.

Squadra Corse's Team Principal, racing entrepreneur Mpho Elijah Gumbi, is passionate about promoting the sport of karting to young people and creating cost-effective opportunities for involvement.
According to Gumbi, karting is generally safer than most people think and it can be a highly beneficial extra-curricular activity for kids.
"Whether we like it or not, karting is a highly competitive sport. Everybody wants to be the next Lewis Hamilton, and every parent wants their kid to be the next Max Verstappen. The same level of competition can be seen in many aspects of life, so learning how to celebrate a victory and cope with losing can be amazing for your child, especially from a young age.
"When it comes to safety, we strongly advocate competing in karting events that are sanctioned by MSA (Motorsport South Africa). Participant safety and welfare is a key pillar of MSA's strategy to inspire and enable more people to participate in a safe, fair, fun, inclusive and progressive environment," he says.
Adrian Scholtz, CEO of Motorsport South Africa, agrees that karting is safer than most people may think. However, research and evidence shows that sport in general does not always take place with a focus on children's rights – or sometimes fails to fully consider the risks to children.
"MSA expects the support and co-operation of all parties involved in motorsport with regard to promoting the principles of Safeguarding, which are in place to protect the integrity of the sport and to promote the values of safe sport for all," he says.
Gumbi explains that Squadra Corse is focussed on developing its drivers in the MSA Rok Cup Northern Regions and National championships. This creates a foundation for the young drivers to qualify for a place in the Rok Cup Superfinal in Italy.
Apart from its involvement in karting, Squadra Corse is also involved in main circuit racing with Volkswagen Motorsport SA through its CompCare Polo Cup development team. The team employs ten permanent staff through their programme for historically disadvantaged South Africans, which is aimed at uplifting youth through skills development.
"Our various projects, locally and overseas, include a strong junior karting team preparing the likes of Kwanda Mokoena for a future race career, and managing the international race careers of SA drivers, including the likes of Sisa Ngebulani," Gumbi explains.
"We currently have eight karters competing in South Africa between the ages of 8 and 16, two drivers competing in Europe in various karting championships, one driver competing in the CompCare Polo Cup and a driver competing in the Porsche Super Cup.
The little Rokkers start in the 50cc Bambino class, then progress through the ranks into Kid Rok (60cc), Mini Rok (60cc) and then to the very competitive OK Junior Class (125cc).
It is an expensive sport though, especially for beginners.
"If you want your child to get into the world of professional karting, you will need to provide them with the appropriate equipment and budget. This includes an approved helmet, gloves, a racing suit and a karting licence. There are also several other pieces of equipment that you will need to buy, which can cost a few thousand Rand," says Gumbi.
"Squadra Corse offers a comprehensive service that includes driver coaching, diet, exercise and day care with the team's event manager.
"This is the safest way to manage the youngsters and removes the parents from the emotional toll associated with accidents and unsuccessful races. The parents need to ensure they have the budget to sustain and maintain the highest levels associated with a winning team."
On competing overseas, Gumbi cautions that this is very challenging and there are many teams who take advantage of naïve parents.
"Young drivers intent on pursuing a professional career in motorsport often feel overwhelmed by the sheer logistics involved in moving from novice to professional status. The steps in-between can seem insurmountable, and this is often the stumbling block to continuing with their development and growth process.
"I established ICAN-Management to avoid the pitfalls of competing without the experience, knowledge and connections of a seasoned motorsport professional," he explains.
"In association with ICAN-Management, our drivers have the opportunity to work with the management team and coaches to ply their trade in European competition. Currently, we have 3 drivers in the ICAN programme, namely Luviwe Sambudla (senior karting), Enzo Rujugiro (junior) and Ntiyiso Mabunda (junior) competing in the FIA Karting Championship, Champions of the Future and WSK.
"Local drivers who want to excel beyond karting can move into CompCare Polo Cup, a programme well supported by Volkswagen South Africa. Furthering the horizons, we have drivers that have come from the stable and are still associated with the team in Global Touring Cars, the Porsche Super Cup Championships and SA endurance races.
"Through the Rok Cup championship, one has an opportunity to start at a club level and then with experience work their way through to national race meetings. There is also the indoor karting avenue parents can consider. This is especially good as all karts and safety equipment can be rented instead of purchased."
Gumbi concludes that it has been challenging to grow the Squadra Corse team, but he is grateful for the full support of hard-working parents and a few corporates.
"Wurth SA and Volkswagen SA both offered a vote of confidence, which was a great boost for us that we are in fact heading in the right direction," he says.
Scholtz says any child whose ambition it is to one day become a professional racing car driver, ideally needs to start in karting, as this is where most of the essential skills can be learned at a young age.
"Just going to the local kart track is exactly how many professionals started, and we strongly recommend this option. Here, you can speak to teams and get advice straight from the horse's mouth, from outfits like Squadra Corse who are doing phenomenal work in the development of the sport amongst the youth," he says.
Find a calendar of karting events on the Motorsport SA website – http://www.motorsport.co.za
Issued on behalf of MSA by Cathy Findley PR
Main Photograph Caption: Enzo Rujugiro competing in the FIA Karting European Championship at the Czech Republic Steel Ring Circuit.He competes in the OKJ class with Team Kart Republic Italy