There has been a missing feather in the hat of the Husqvarna racing Cross Country outfit so far this year with the lack of a team rider in the hotly contested OR1 class. This weekend the team travels down to Ganyesa, Vryburg for round 3 and round 4 of the South African National Championship with the exciting inclusion of Michael Docherty as well as Charan Moore on board a pair of Husqvarna fx 450's looking to shake things up in the OR1 class.

The Cross Country championship is no stranger to Docherty who competed in 2 rounds last year claiming overall honours in Zorgvliet. Docherty has a blistering pace and will bring his soft sand riding skills with him across from Dubai. After a successful Dakar campaign in January where he finished third in the Rally 2 class, Michael Docherty has been nursing an injury sustained at the event and is finally ready to go racing again.
"Last year when I filled in for the team I came in completely blind but this time around I know exactly what to expect and I am excited to go to war this weekend at the double-header round. My wrist is finally healed and I know I will be able to go hard for the whole race" Docherty commented.

Charan Moore also competed in the 2023 Dakar rally and came out with overall honours in the self-assisted Malle moto class which is the most challenging class the rally has to offer. Charan brings a wealth of experience and after a few years away from the series he is ready to come out swinging and prove his race wins of the past were no fluke. "I have spent a few years out of the National Cross Country scene with a focus on Dakar and business but I have had that itch to get back out there. I got the call from Husqvarna and I am beyond excited for the opportunity to be back on the National starting line. I have been putting in the work and I am looking to race towards the front end of the field. I know I have the speed to be competitive, so full send, and let's see where we end up", Charan said when asked about his return.

On top of these exciting editions, the team will field the usual riders Davin Cocker in the OR2 class as well as Ryan Pelser in the OR3 class. Cocker has already taken his fx350 to an overall victory this year and is currently leading the OR2 championship class while Ryan Pelser has been on the verge of a breakthrough ride and looks to make his way onto the podium this weekend.

"Our Cross Country team has never gone racing with such a strong overall contingent. We are excited to see what our 2 South African Dakar superstars can do onboard their fx450's." commented Grant Frerichs the Husqvarna team manager.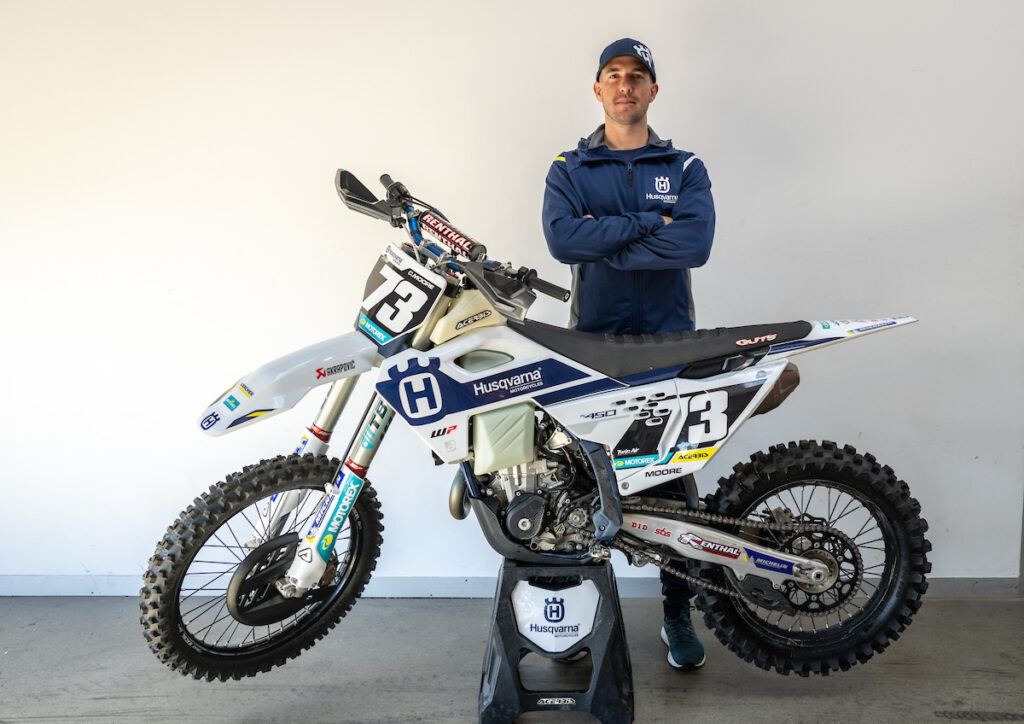 Published by: Grant Frerichs
Photography by: ZCMC Media
MSA Publishes media releases from a host of different sources on our website as a service to the sport. It is not practically possible to vet/approve every release that is published. Some news items and articles are written by correspondents and do not necessarily represent MSA's views.