Having not had the opportunity to take my own father to the annual Bonnet's Up Moving Display at the Franschhoek Motor Museum at L'Ormirans this day has always arrived with mixed emotions and having recently also lost my mom visiting this superb facility really knocked on some sensitive memories.

Every vehicle in this museum has a potential book of background information supporting the very fact that is lovingly cared for, allowing the simply curious to marvel at the ingenuity that existed from the late 1800's.

Like aeroplanes, cars are not that old when you really start comparing it to wonders of the world, yet there has been some incredible achievements by both man and machine and the Franschhoek Motor Museum truly educates those interested on the development of transportation in South Africa.

Planes and cars are simply a match everywhere in the world and the massive 1925 Rolls Royce Silver Ghost of Sir Pierre van Ryneveld takes one back to the establishment of the second oldest Air Force in the world in 1920. It is in pristine condition and one could just imagine some youngster having to polish all the copper having stepped out of line.

So what, you might say but then the 1974 Tyrrell Ford 007/1 of Jody Scheckter will take you back to the old Kyalami where Jody Scheckter became the only South African to ever win his home Grand Prix. This chassis was crashed in practice and became the Lexington entry for Ian Scheckter in what was the final season of the domestic F1 championship.

The dominant Lexington March 78B of Ian Scheckter shares space with the Gunston Chevron B25/3 driven by John Love, both six time South African Drivers Champions.Then there is Sam Tingle with whom John Love drove in the very first F1 team in the world to enjoy sponsorship.

My father had a Austin 7 as his first car, my uncle had Auto Unions, at some time all of us in the family had an Alfa Romeo and even 10 times South African and 17 times WP Rally Drivers Champion, Serge Damseaux, is represented by the Alfa Romeo GTV 3.0 he formerly owned. Bet he regrets ever having sold that car today!

But, monetary value is not the key to what one will experience at this museum. It is something far more personal and when one notes how many motorcycles and cars are donated to this facility the true attraction becomes visible. One day, long after all of us had passed on members of families will still be able to listen to the sweet sound of the glorious Alfa Romeo SZ V6 3.0, appreciate the achievements of Ian Scheckter and John Love and marvel at the development of the car and motorcycle.

The very first Renault R8 Gordini 1300 is in itself a jewel but add the fact that the driver was born in Klapmuts and it's undeniable domination of the Paarlberg Hillclimb makes the King of Paarlberg display unique amongst the very unique displays present in every hall.

Whether these were normal road cars, war time transport, raced as Royal Automobile Club, A.A. Motorsport ot Motorsport South Africa each and everyone represents a key element of South African history.

Where else will you see the original 1926 AJS G3 Jarman motorcycle being demonstrated or two of the most iconic South African manufactured GSM Flamingo and Dart driving together.

It rained and it was cold, only if you were not there!

Thank you to my daughter for a memorable day

We will be back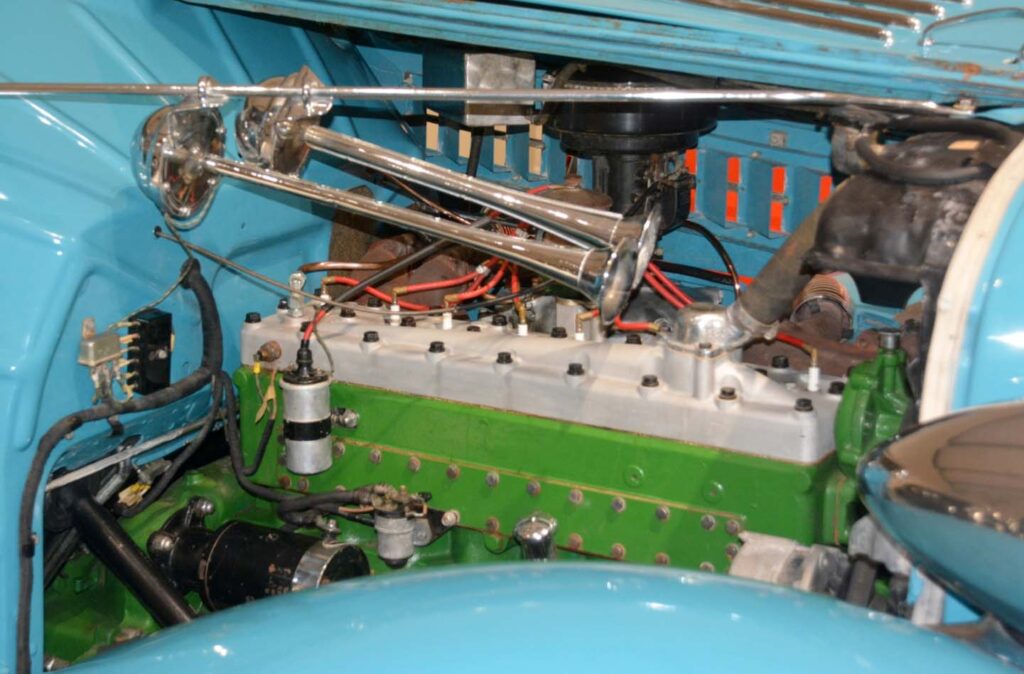 Published by: Patrick Vermaak
MSA Publishes media releases from a host of different sources on our website as a service to the sport. It is not practically possible to vet/approve every release that is published. Some news items and articles are written by correspondents and do not necessarily represent MSA's views.