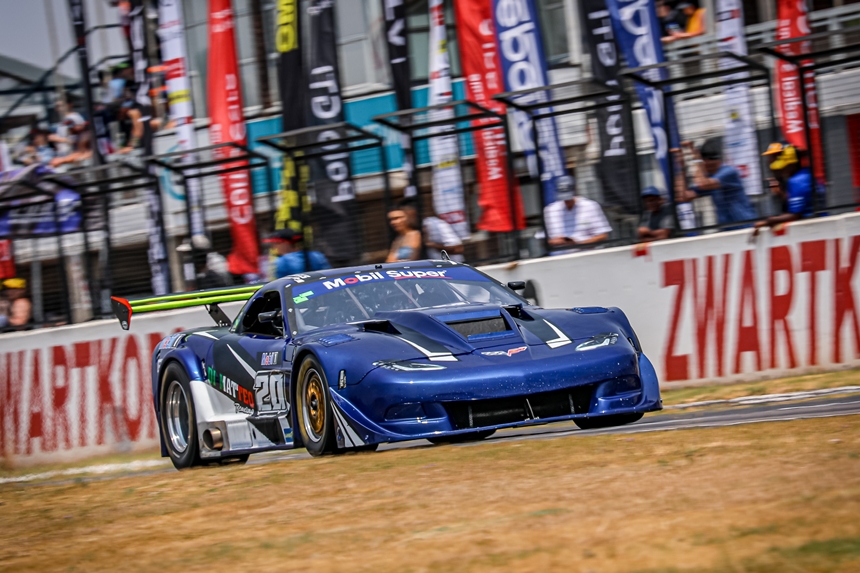 The 2023 Mobil 1 V8 Supercars Championship gets underway this weekend and sees the return of last season's runner-up, Julian Fameliaris. Fameliaris will be keen on a positive start to his 2023 campaign that forms part of the Joburg Kyalami 9-Hour event on 23-25 February at the Kyalami Grand Prix Circuit.
For Fameliaris, a podium in the last Kyalami outing started a successful run that saw him finish second to the six-time champion Mackie Adlem. He also recorded the second most victories. As the youngest driver in the field, he has steadily moved up the pecking order since his 2019 debut and heads into the Kyalami weekend as a championship contender.
"I'm hoping we can continue our season-ending form and record a few more wins this year," said Fameliaris. "Over the last few seasons, we've dealt with all sorts of gremlins, but it seems we managed to get that monkey off our backs. So, I'm crossing my fingers for a good result this weekend at Kyalami. All our preparations are in place, and it will now be down to me to go and get the results. Hopefully, the weather will also not be too much of a factor this year."
PRACTICE, QUALIFYING & RACE PROGRAMME
• Thursday, 23 February – Practice 1 – 09:50
• Thursday, 23 February – Practice 2 – 17:35
• Friday, 24 February – Qualifying – 09:15
• Friday, 24 February – Race 1 – 14:20
• Saturday, 25 February – Race 2 – 09:00
The event promoter will make online and television broadcast information available closer to the weekend. Fameliaris thanks LubeNet, GW Racing and Di Matteo Racing for the support.
Published by: Motorsport Fanatix – Raymond Cornwell
MSA Publishes media releases from a host of different sources on our website as a service to the sport. It is not practically possible to vet/approve every release that is published. Some news items and articles are written by correspondents and do not necessarily represent MSA's views.