2023 NATIONAL MOTOCROSS | DOUBLE HEADER – ROUND 2 AND 3 | ZONE 7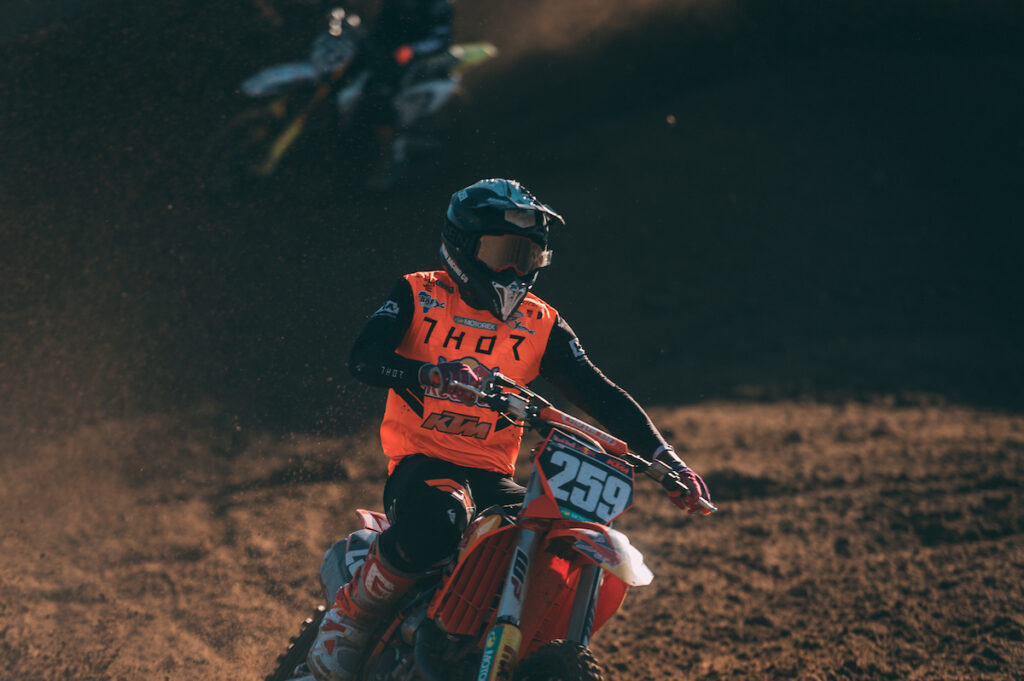 The first double header in the MX Championship of the year on the events calendar took place at Zone 7 in sunny Cape Town over the weekend.
The weekend couldn't have been any sweeter for star rider Cameron Durow claiming the top spot on the podium for MX1 and MX2 in both rounds!
A visibly thrilled Durow commented, "I am super happy that I extended my points lead in both championships this weekend and very stoked to be carrying the red plate into the next round!" He added, "Coming back from America which was three weeks of racing and traveling was possibly the best thing that I could have done for the back-to-back days of racing, and I am very happy with my performance from the weekend."
Luke Grundy had an impressive showing in the MX high school class, taking the overall victory at Round 2 of the double header. Although he didn't manage to secure first place in Round 3, Grundy's performance was still commendable, and he finished third overall after fighting back from terrible starts in both races.
"I had a little bit of a struggle this weekend, I learned a lot in the first round especially being behind one of the fastest guys in the championship checking for faster and new lines really put me to the test. I rode my own race and I know it's a long championship, I had to put it all together and come home safe with points on the board." Grundy commented.
No stranger to the sport, Jonothan Mlimi still put up a strong fight after colliding with another rider in the first heat of round 2 finishing 6th and 8th overall in the two rounds.
Mlimi commented, "It was a point-chaser weekend for me, and I was struggling a bit, but happy that I could add points to the championship. It's back to the drawing board for me going into Round 4″.
Red Bull KTM Team Manager Grant Frerichs said, "All in all the team put on a great show and managed to maintain their Red plates in all the respective classes, so we go into round 4 with our noses clean and ready to fight again! The double header round had its challenges and Cameron Durow proved again he is the man to beat in both classes by winning every moto barring 1."
The Red Bull KTM Team will continue their campaign in the coming weeks, as they look to build on their success and dominate the championship.
Published by: Grant Frerichs
Photography by: Justin Reinecke – ZCMC Media
MSA Publishes media releases from a host of different sources on our website as a service to the sport. It is not practically possible to vet/approve every release that is published. Some news items and articles are written by correspondents and do not necessarily represent MSA's views.