Sunday, 24 September, will see the return of DRIFTCity to the Grand Parade in Cape Town. After a few years of hiatus, the event is back on and promises to be bigger and more adrenalin-filled than ever. DRIFTCity is also the host of one of the most incredible Custom Car Shows, presented by Meguiars. There is a lifestyle exhibition area, go-karts, a food village, a fun zone for the kids and spectator ride-alongs.
We got chatting with the 2018 DRIFTCity winner, Jozi drifter Jim McFarlane. He told us about his favourite engine, his pre-event training program, and more.
You've won enough events in your time. What would you reckon is your most memorable win?
Winning the 2017 National Championships was one of my best achievements. We had 7 or 8 events that year in the series, and I came out on top.
You have competed internationally as well. How do you rate locals vs. international riders? Are we as good as the rest?
Our local fraternity of drifters is phenomenal. I have been lucky enough to compete internationally, and honestly, our boys are some of the best in the world. My international competing experience has always been in a rented vehicle, and I personally have always managed a top-ten finish against the international crew. Our drivers are experienced in drifting and gymkhana, so they will always give the internationals a good run for their money in skill and expertise.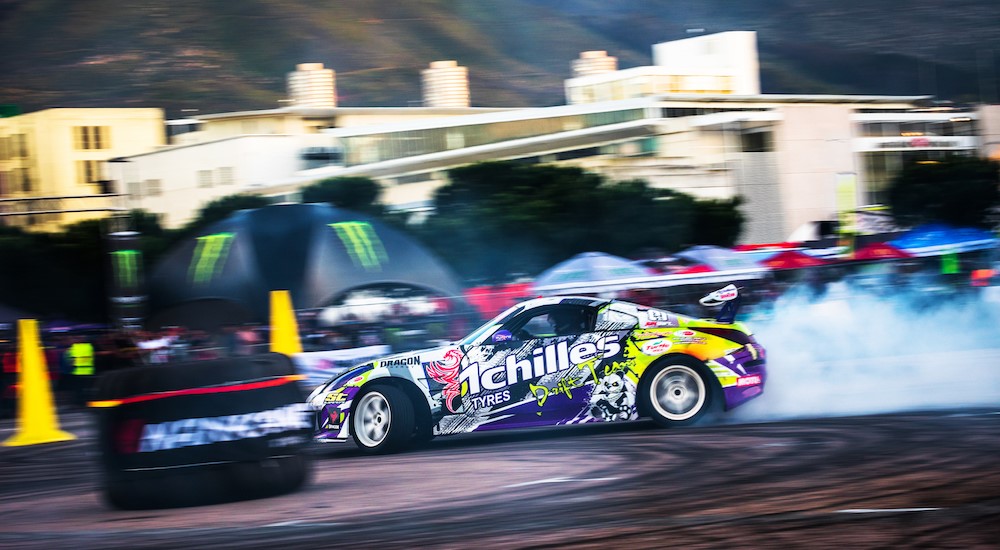 You always speak very highly of your support team. Tell us more about the team, the duties and how you guys work together.
So obviously, we have a big team, and we travel in a truck and do all that stuff, but the team is so important. Whether it is the mechanic, the tire changers, or my wife, she is part of the team and helps with the focus and the mindset. We all work together. When the mechanics are getting the car in top performance mode, and my wife is getting my mindset focused, then it's always great. It's a complete support structure, and so much about competing is the mind game.
You've obviously driven many vehicles in your time. What is your favourite engine for drifting?
I prefer naturally aspirated power over turbo-charged or boosted engines. Let's also remember the fact that steering and suspension are of utmost importance as well. I have trust in my mechanics to be doing all of this work for me to have the optimum performance.
Do you have a fitness program before an event such as this?
Yes, I train before any event. I'm a big guy, and I need to keep the weight down, and I also need to work on my core. So it's gym work and weights and generally all-around hard training. You must understand that I am throwing a car from side to side, and you need quite a solid core to do that.
Good luck for Sunday.
Thank you very much. See you there.
Catch DRIFTCity at the Grand Parade, Cape Town, this Sunday, 24 September.
DRIFTCity Quick Facts
DRIFTCity 2023 – Sunday, 24 September 2023.
Gates open @ 11h00!
Get your tickets at Computicket.
General Access Standing @ R150 (Computicket) / R170 (At the gate).
Grandstand Seating – unreserved @ R280
Get tickets for DRIFTCity 2023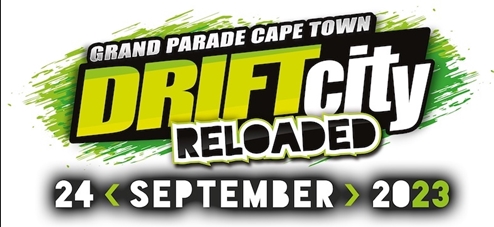 Issued on behalf of the Truth Collective
Photography by: Eric Palmer
MSA Publishes media releases from a host of different sources on our website as a service to the sport. It is not practically possible to vet/approve every release that is published. Some news items and articles are written by correspondents and do not necessarily represent MSA's views.