The Red Bull KTM team had an exhilarating race down in Richards Bay at the fifth round of the National Motocross Championship at the breathtaking Teza motocross track this past weekend with Cameron Durow and Luke Grundy leaving a trail of triumph in their wake claiming the top step in their respective classes.
Taking centre stage was Cameron Durow, who tightened his grip on the championship lead in the prestigious MX1 and MX 2 Class. Taking both the holeshots in the MX 2 class, and second around the corner in MX1, Durow kept his eyes on the prize and hands tight on the handlebars to bring both class wins home.
Durow commented on the weekend saying, "Really technical track but I enjoyed it a lot. I kept it smooth and consistent throughout the day and managed to tick all the boxes to get all four moto wins!"
Adding to Red Bull KTM's winning streak was yet another High School Class victory from Luke Grundy. Showcasing his unrivalled grit who after a slower start by his own high standards had to fight his way back and control the race from the front lines. He said, "Really stoked with the day getting both heat wins even though I had a bad start but the day went really well. Going into the next round with a 40 points lead and couldn't be happier."
Jonothan Mlimi racing in the MX2 class didn't have the day he had planned out. Having a good start in the first heat but the day soon went south after another rider fell in front of him putting him in the back of the pack but he managed to put his head down and charged to 5th in the first heat. Mlimi made good headway in the second heat but couldn't finish the race and was forced to retire from the race due to technical issues.
Mlimi commented, "My day didn't go as planned for me. Unfortunately just as I got my flow in the second heat I started having a few technical problems, and I didn't finish the race, but we will come back for the double header even stronger and ready for action."
Coming back from a shoulder injury after the Welkom National and not racing for three months, is young gun Trey Cox showing his determination to put up a fight in the Highschool class. Despite having a minor crash in each heat, Cox still managed to come back and take a step on the podium for Red Bull KTM this weekend.
Cox commented on the weekend saying, "Really stoked to be racing again. Overall a really good day for my first race back, just happy with my performance and my team. They did everything they could to help me and my bike was on point." He went on to say "I am very excited for the doubleheader in PE and what the races will have in store."
Group manager Grant Frerichs commented on the team's performance saying, "We are still looking really good championship wise and look forward to some battles in the sandy conditions down in Port Elizabeth in a few weeks time for round 6 and 7."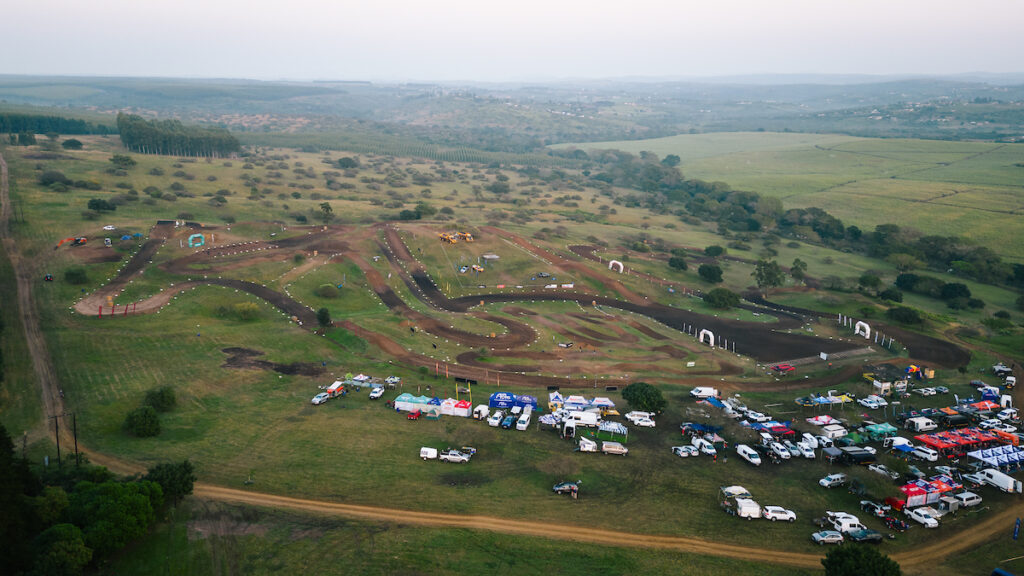 Published by: Grant Frerichs
Photography by: Mpho Ramathikithi for ZCMC Media
MSA Publishes media releases from a host of different sources on our website as a service to the sport. It is not practically possible to vet/approve every release that is published. Some news items and articles are written by correspondents and do not necessarily represent MSA's views.