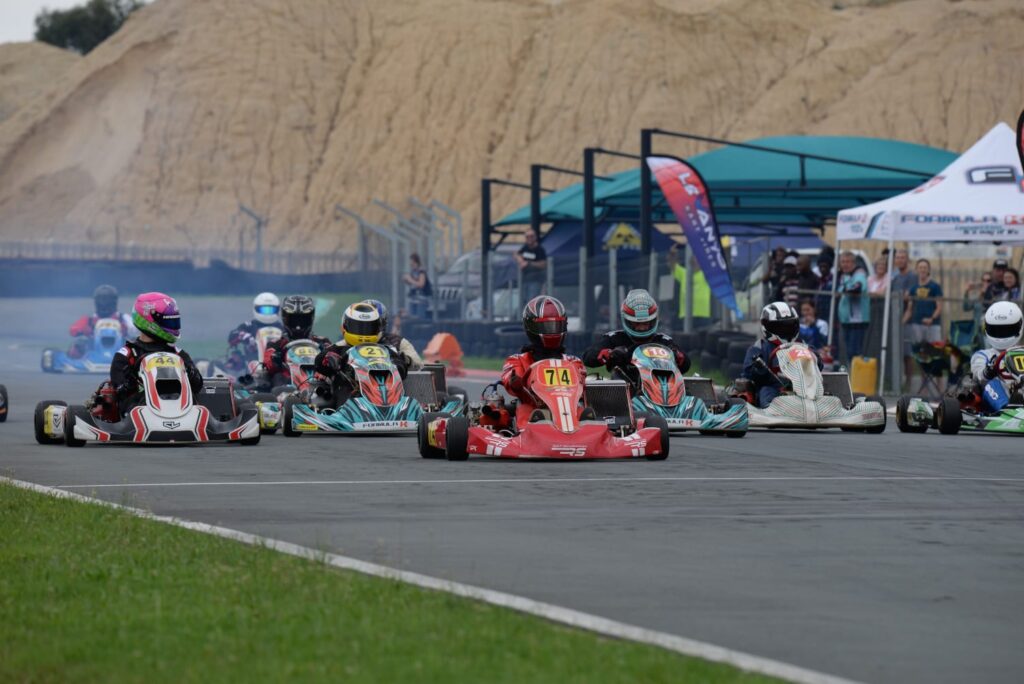 The first round of the 2023 MSA Northern Regions Karting Championship took place at the Formula K Karting Circuit over the weekend (18 February) and Carlo Olivier started his championship campaign in the best possible way!
It was a less than ideal qualifying session, after Carlo picked up a puncture during the session. Despite this, he was still able to get himself onto the second row of the grid. True to historic form, Carlo had a fantastic start to the heat, launching himself into the lead by turn one. He held this position for the remainder of the race, to take a convincing win.
Race two saw changing track conditions after a deluge of rain prior to the start of the race. Carlo started from pole position and quickly found his rhythm on the drying track and took the chequered flag in the number one spot. Although it was a fairly uneventful race, from Carlo's perspective, it was a flawless eight laps.
Organisers took the decision to cancel the third and final heat due to imminent rain and fading light conditions, leaving Carlo with a 100% win rate for the day and the top spot in the overall standings.
"It was a good start to the season and although there were a few hiccups, I managed to pull out the win. It feels good to kick off the year with two race wins and although we have some work to do, I am excited for what the year ahead may hold," commented Carlo.
"A huge thank you to the organiser's, officials and most of all the marshals', who held their posts despite the torrid weather so that we could race," he concluded.
Published by: Motorsport Marketing Services
Photography by: BW Motorsport Photography
MSA Publishes media releases from a host of different sources on our website as a service to the sport. It is not practically possible to vet/approve every release that is published. Some news items and articles are written by correspondents and do not necessarily represent MSA's views.