The Brother Leader Tread KTM Racing Team went down to Ganyesa this past weekend where they triumphed all of their representing classes during the exhilarating weekend of racing leaving an orange cloud of dust behind. Kerim Fitz-Gerald and Matthew Wilson were the stars of the team, dominating both rounds and securing the top step of the podium.

In the OR1 class, Brad Cox showcased his exceptional riding abilities throughout the weekend. Cox emerged triumphant in the third round, securing the top spot in his class, and finished a commendable second in the fourth round. Reflecting on his performances, Cox said, "I had a solid weekend overall and really happy with my results. Despite some challenges and fatigue, I am stoked to have secured a spot on the podium and extend my lead in the OR1 class. I am excited for the upcoming final round in Bloem."
Kerim Fitz-Gerald, competing in the seniors class, delivered an exceptional performance, clinching victory in both rounds. Fitz-Gerald described his experience, stating, "Day one was quite good, although the track was dusty. The time trial went well, and I managed to maintain my position throughout the race. I finished third overall but claimed the victory in the seniors class."
He went on to say, "Day two proved to be challenging, as fatigue set in after the second lap. Despite the long and demanding day, I finished fourth overall and secured another win in the senior's class. Overall, it was a successful weekend, and I'm eagerly looking forward to the next round."

Young gun, Matthew Wilson, soared to new heights as he dominated the OR3 class in both rounds. Wilson's exceptional riding skills were on full display as he secured victory with confidence. Reflecting on his remarkable performance, Wilson shared his excitement, saying, "The two days went super well. The first day presented rough and tight sections, but I enjoyed it immensely. My KTM 250 XCF performed exceptionally well, allowing me to clinch the win in the OR3 class. I couldn't have asked for a better day. The second day featured a fast track spanning 55 kilometers, and I thoroughly enjoyed it. My bike and the team supported me so much, and I'm incredibly proud of my results."

Scott Heygate, competing in the OR2 class, faced adversity but demonstrated resilience and determination. Heygate secured an impressive second place in the third round. Unfortunately, due to a broken thumb sustained during a crash on the previous day, he was unable to compete in the fourth round. Heygate expressed his gratitude, stating, " Was still a good day overall and managed to snatch the second spot on the podium as well as 5th overall for the day. Unfortunate to have lost a bag of points for the fourth round but will look forward and hopefully be back for the final round and give it my all when I get there. So grateful to the team and everyone that has backed me, really blessed with everyone and the team in my corner."

Group manager Grant Frerichs commented on the team's performance saying," The team put on a great display of race tactics and meritorious through the 2 days of dust in Ganyesa. There is 1 more round left in the championship with 3 class championships at our fingertips and we will do everything in our power to wrap them up!"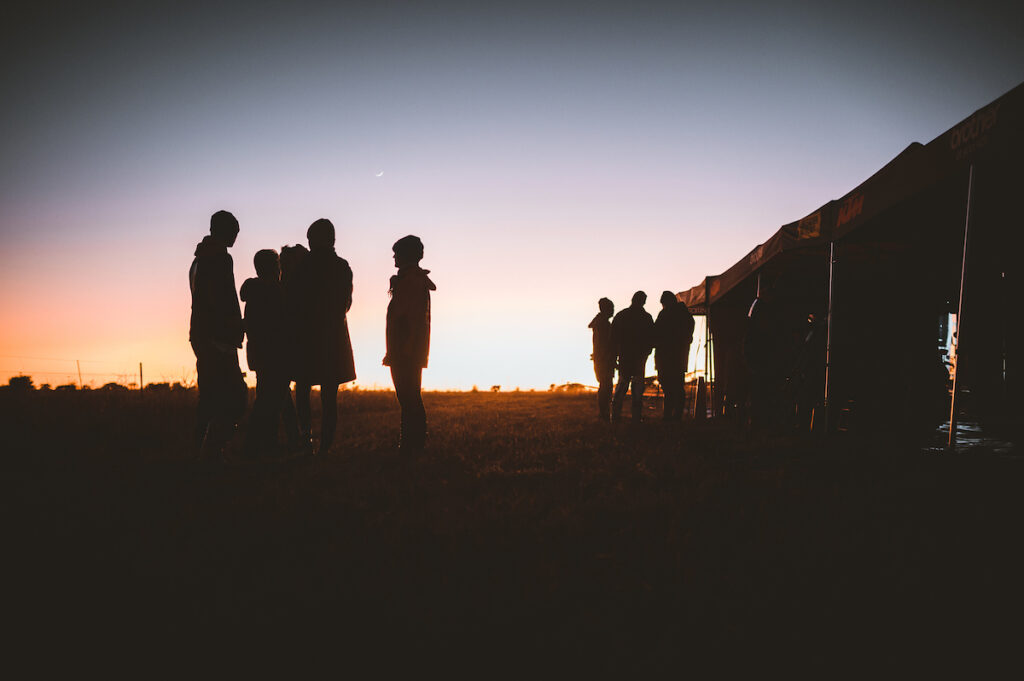 Published by: Grant Frerichs
Photography by: Justin Reinecke – ZCMC Media
MSA Publishes media releases from a host of different sources on our website as a service to the sport. It is not practically possible to vet/approve every release that is published. Some news items and articles are written by correspondents and do not necessarily represent MSA's views.