2023 National Cross Country – Round 1 – Legends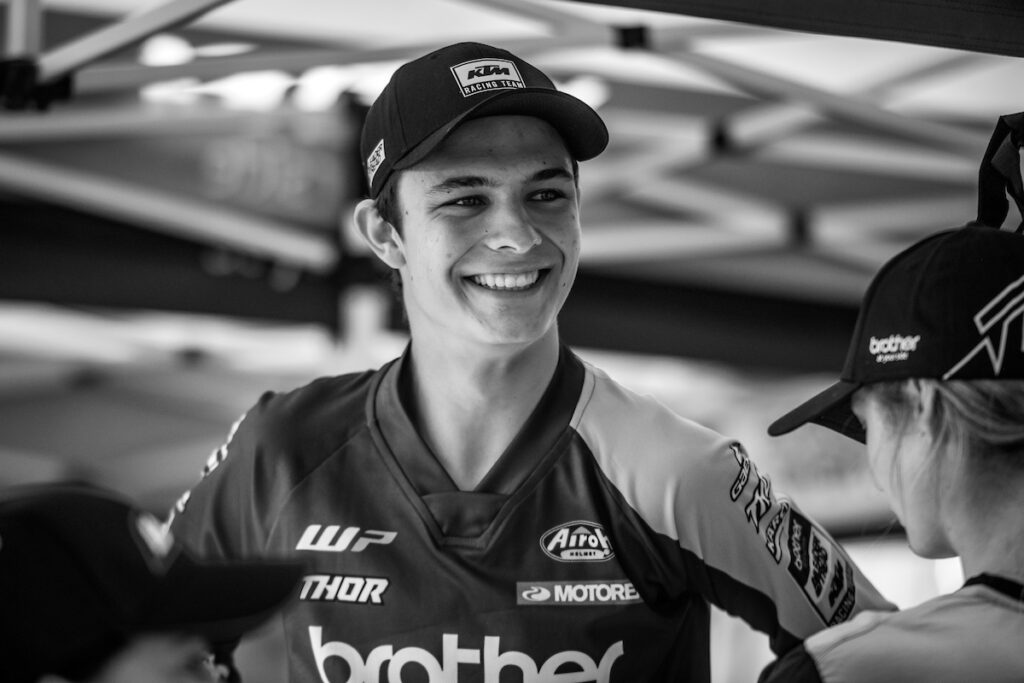 The offroad racing season is officially open and the boys in orange made sure they came home with plenty of points for the Brother Leader Tread KTM team following round 1 of the National Cross Country Series. The event was held at the all too familiar Legends Adventure Farm just outside of Pretoria.

It was a big test for the team with three riders coming back from injury and they did not disappoint. Brad Cox who crashed out of the infamous Dakar Rally early this year made amends and walked off with a classy win in the OR1 class as well as securing 3rd overall. "I'm really happy to be back racing considering my start to the season and looking forward to building on this" Cox commented still caked in dust and sweat.

Teammate Scott Heygate also on the mend after a significant knee op said it was a demanding route "I took it one lap at a time and enjoyed being back on the bike" he added. Heygate has his sights set firmly on the rest of the season and expressed his gratitude to the team for supporting him throughout and is looking forward to rake in some solid results. Heygate eventually finished 2nd in the OR2 class bringing more points into the fold for the team.

Matthew Wilson, who had surgery to his shoulder in December, knew he was in for a long day. "I knew my fitness was going to be under fire here but I felt pretty happy with my pace, the third lap the fatigue was starting to become a factor so I pushed up until the fourth lap before calling it," he said knowing the season is still long and won't be won or lost in a single race.

Stalwart Kerim Fitz-Gerald has his sights set on the overall victory once more even though he is riding in a new class this season tackling the competitive senior class. "Overall has always been my goal" Fitz-Gerald exclaimed. Fitz-Gerald had a roller coaster of a day suffering a small crash but thankfully I didn't damage anything on the bike or himself. "There were some moments out on the route, I love the twisty stuff so pushed hard there" he said and added that all in all he had a good day on the bike. "Taking the win in seniors is a good start but I look forward to the rest of the season to try bring home the overall win" he said.

Megan Prinsloo from KTM South Africa said the team is content with two 1st places and a 2nd for a flying start to the season laying an excellent foundation to only improve on as the season progresses.
Published by: Grant Frerichs – KTM Motorcycles SA
Photography by: Sage Lee Voges – ZCMC Media