Yesterday saw two of Victron Energy Brand ambassadors take to the Killarney International Raceway for the first time as both Chloe Stuart and a returning Tjaden Tromp competed in the Cape's regional Wingfield Motor's Power Series with the Formula Libre class in what was dubbed the North vs South derby.
Both drivers competed in class B, with Tromp setting the qualifying pace after Stuart developed a mechanical issue with a third competitor not setting a time. Wet conditions would make the Blue Power pairing's circuit debut even more daunting, with both cautiously approaching Killarney's fast sweeping turns.
Tromp would, however, suffer a mechanical failure on the final lap of Race 1 that saw the former kart driver from Gauteng hit the Porsche straight wall at high impact bringing an end to his day. Fortunately, he was uninjured.
"It's unfortunate that our weekend ended on a disappointing note. The wet conditions made the track challenging, but I was cautious. However, as I approached the last bend before the finish line, something went wrong with the car, and I crashed into the wall. It seems like something on the suspension, but a closer inspection will likely reveal more," said Tromp.
Stuart completed the full race distance and placed second. In her final race, also run in wet conditions, Stuart again finished as the runner-up.
"We had a good day, considering it was my first time here. It was a mentally challenging race weekend with so many classes on the track and limited visibility. But regardless, I enjoyed it thoroughly and hope to return to Killarney under better circumstances. Thanks again to Victron Energy for the support," stated Stuart.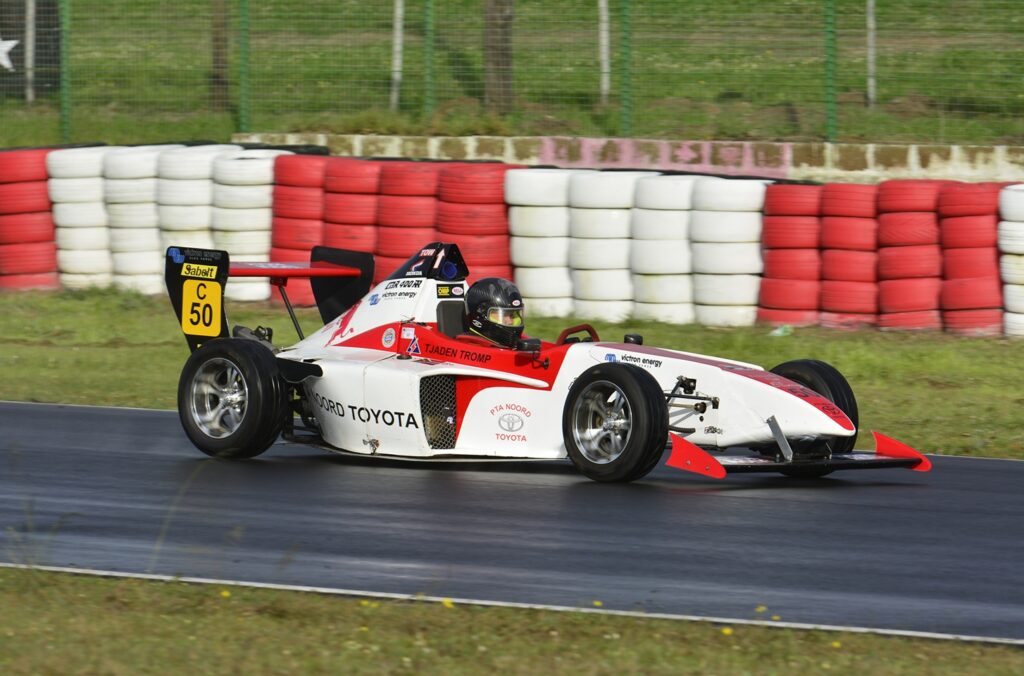 Published by: Motorsport Fanatix
Picture Caption Tjaden Tromp & Chloe Stuart
MSA Publishes media releases from a host of different sources on our website as a service to the sport. It is not practically possible to vet/approve every release that is published. Some news items and articles are written by correspondents and do not necessarily represent MSA's views.