MSA will be hosting Media Safety in Motorsport Photography and Videography training workshops in Gauteng and in the Western Cape in the month of September and November respectively.
 
Workshop attendance is mandatory for trainees to qualify for their 2024 accreditation, while amateurs and professionals interested in advancing their knowledge of the motorsport landscape are welcome.
 
The free-to-attend workshops will be presented on behalf of MSA by the MSA Media Advisory Panel members, Bonnie Botha, Dave Ledbitter and Eric Buijs.
WORKSHOP SCHEDULES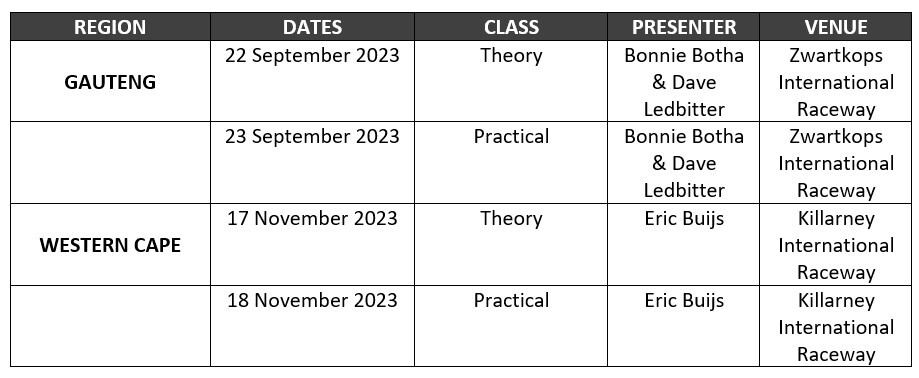 ONLINE BOOKING FORM
It is important to note that due to space constraints, each session will be limited to 15 attendees and the deadline for confirmation is seven days before the scheduled workshop. Both the theory and practical class for each session will need to be attended in order to qualify to write the exam.
All MSA Trainee photographers for 2023 will be required to attend.